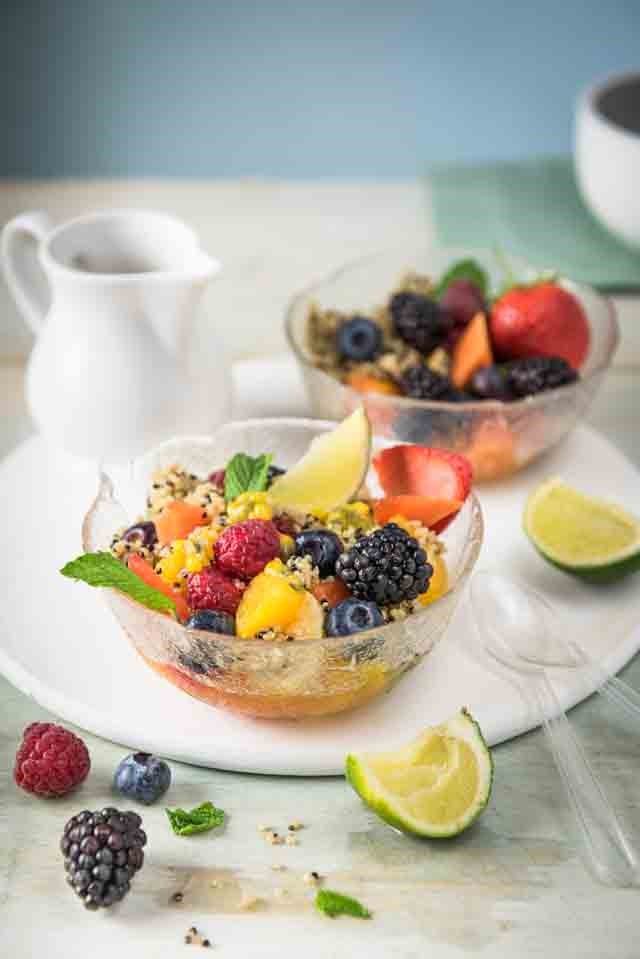 Ingredients:
185g Express Black & white Quinola 
230g sliced strawberries
150g blackberries
150g blueberries
1 diced mango
4 tbsp honey
2 tbsp lime juice
Fresh mint or basil leaves for garnish
Instructions:
In a large bowl, combine quinoa, strawberries, blueberries, and mango.
In a small bowl, combine honey and lime juice.
Drizzle sauce over fruit salad and toss.
Garnish with fresh leaves.