We are B Corp Quinoa Specialists and have been sourcing and selling the world's finest quinoa for over 10 years.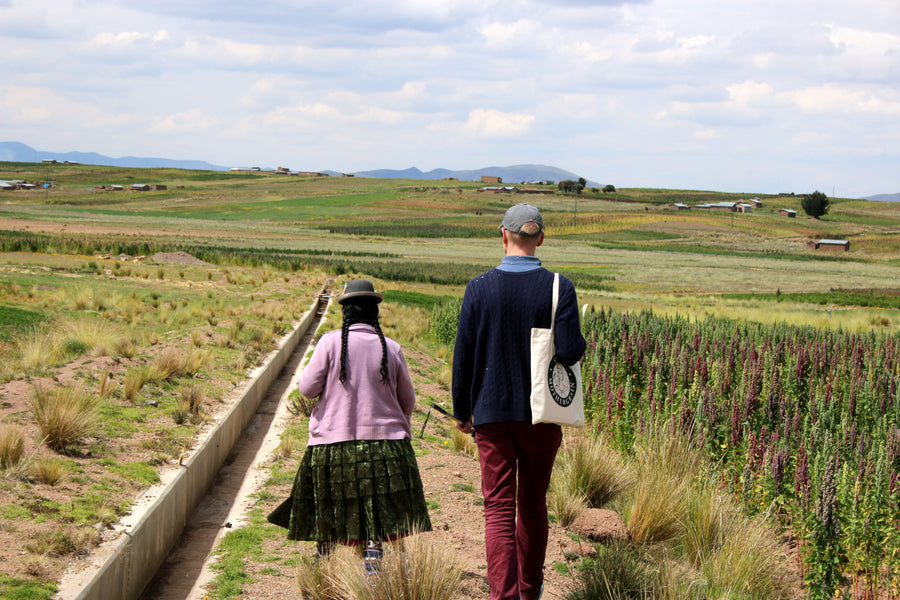 In 2012, James left the Finance world with the vision of setting up a Fairtrade business. While travelling Peru, he discovered the delights of quinoa and the rich cultivation heritage that goes along with it. Over the years Quinola has developed into much more than a Fairtrade quinoa company. We believe the world needs more generosity - so we've taken that belief and are actively helping people, society and the environment all whilst selling the best tasting quinoa.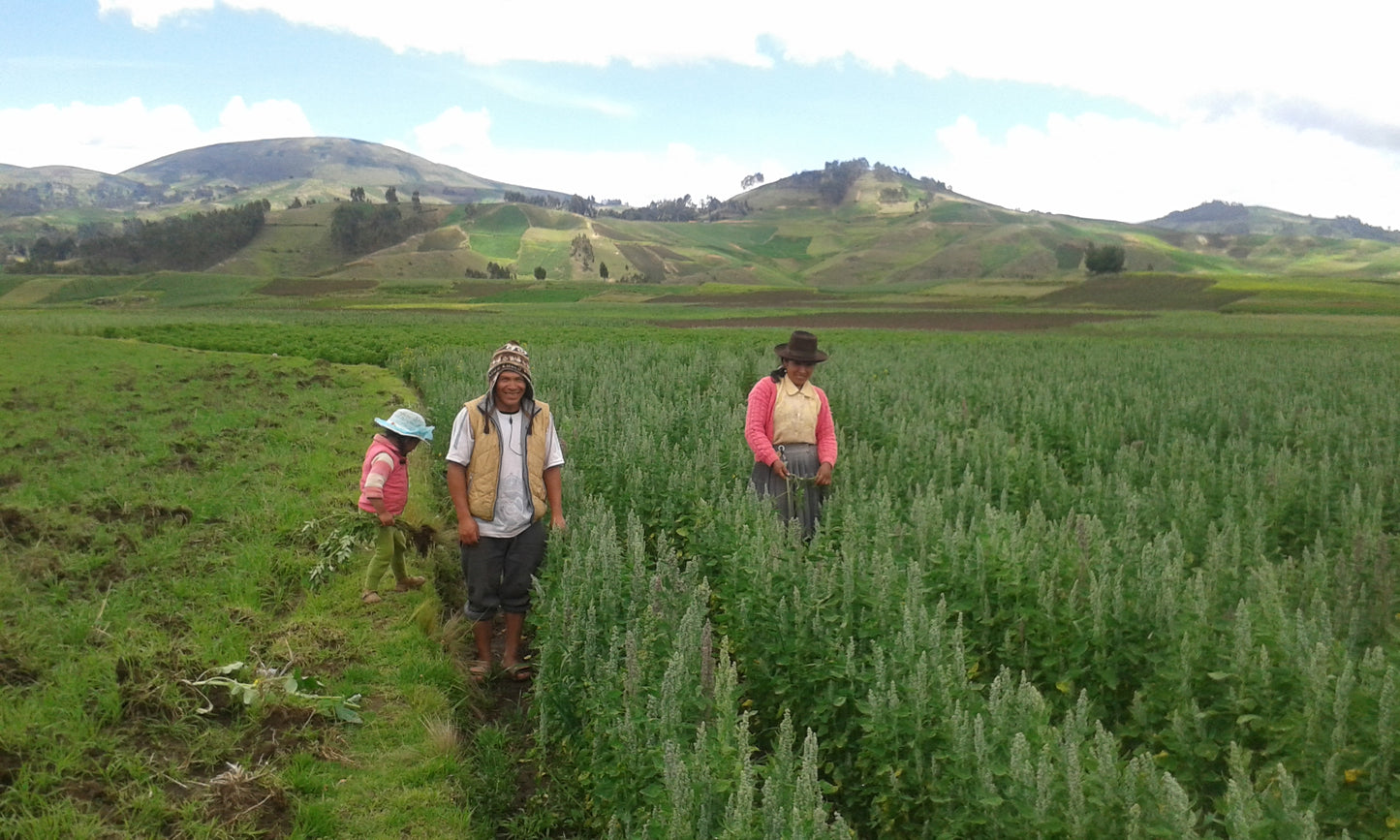 Our promise of Making Eating Right, Easy ensures that every time you pick up one of our quinoa products you can be confident it tastes great, is healthy for you, has a low environmental footprint and pays its producers fairly. There aren't many food brands you can say that about.
At Quinola, we believe in being a radically generous company that is redefining the positive impact business can have on people, society and the environment. When you buy a product, you buy the world that goes with it. That is why we have built our quinoa business with a deep ingrained respect for everyone involved, and try to do things differently, without ever compromising on quality.
Because we care about the impact we have on people, society and the environment. And we're pretty sure you care too. That's why we only make super-tasty, nutritious quinoa products that are packed with goodness - no nasties. We contribute towards a scheme to offset our maritime carbon emissions, as well as an initiative in India where workers collect single use plastic from the environment. Plus, we pay the farmers and people who pack our quinoa (adults with learning difficulties) fairly for their work.
The more generous people and businesses there are, the better. And if we band together, we can create significant change and leave a positive impact on the world. We are always working on exciting generous projects, and we want like-minded generous brands and people to get involved. Susbscribe to our quinoa newsletter below to find out more.

We have started a generous revolution. Will you join us?
Isabelle
Operations Manager