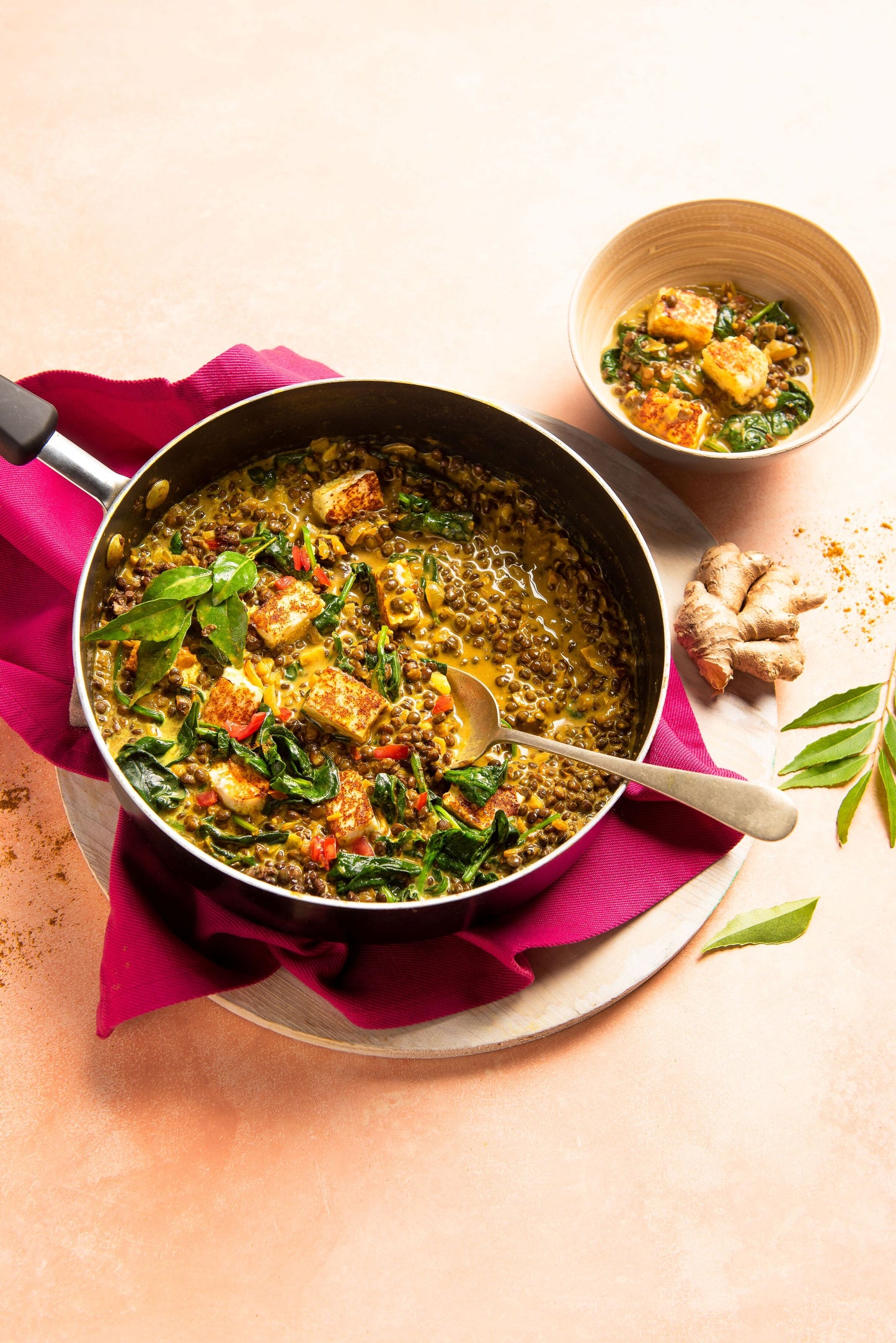 This curry is super easy, super quick and super delicious to make. 
1 pack of Quinola Champagne Region Green Lentils
1tbsp olive oil
large handful of fresh spinach
1 medium onion diced
3 garlic cloves crushed
1 tbsp grated fresh ginger
1 tsp cumin
1tsp turmeric
1tsp curry powder
curry leaves (optional)
good pinch of salt
1/2 tsp sugar
1 tin of coconut milk
pack of panner cheese cut into cubes
Place a non stick frying pan on a medium heat (no oil needed), when hot fry the panner cheese cubes until they golden in colour on both sides, set it aside.
Heat the oil in a large saucepan and fry the onions on a medium heat until they are soft and translucent. Stir in the garlic, ginger and all of the spices. Fry for a couple of minutes then add the coconut milk and fresh spinach.
Bring the coconut milk to a gentle simmer, add green lentils and season with salt and a little bit of sugar.
Top it with the fried paneer cheese and chilli flakes (optional).