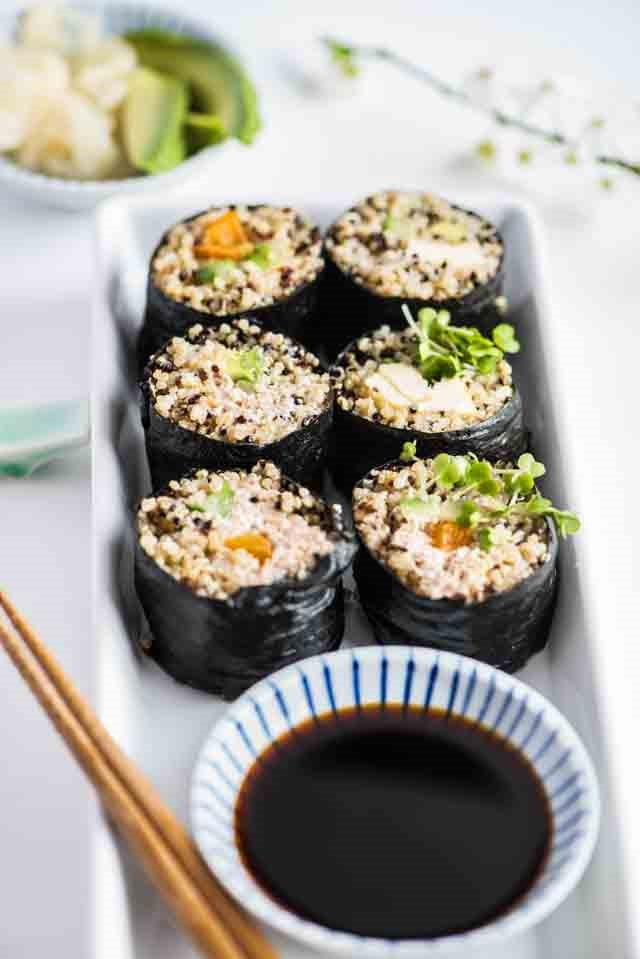 Ingredients:
180g of Express white & Black or white & Red, or a mix of both
4 sheets of nori
1 can of tuna (replace with any main ingredient of your choice. Use carrots for vegetarian recipe.)
1 tbsp mayonnaise
Pinch of chilli
2 cucumber wedges
¼ sliced avocado
Instructions:
 Mix together tuna, mayonnaise and chilli.
Place nori sheet on sushi mat.
Wet your hands.
Spread a thin layer of Express Quinola on the nori sheet.
Add tuna mix with across the center of the Quinola.
Top tuna with cucumber and avocado.
Roll gently but tightly into a wrap.
Cut the roll into 3 to 4 pieces with a wet sharp knife.