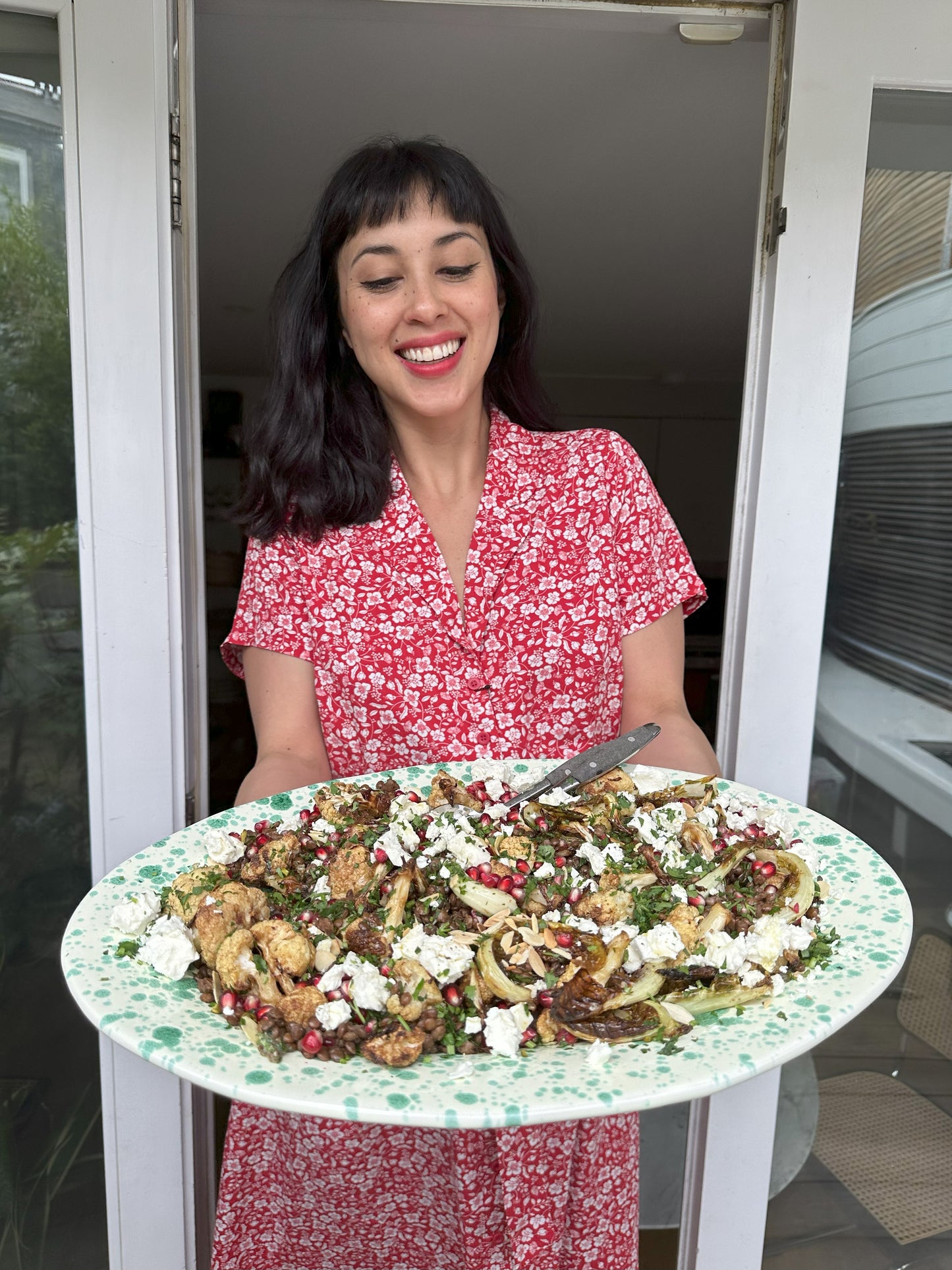 1 head of cauliflower, cut into florets (keep the leaves too)
2 tbsp olive oil
1 tsp ground coriander
1 tsp ground cumin
250g / PACK SIZE? cooked Quinola champagne lentils
2 large handfuls of pomegranate seeds 
2 large handfuls of roughly chopped parsley or mint 
2 large handfuls of toasted flaked almonds or whole almonds, roughly chopped
2 large handfuls of pistachios, roughly chopped
250g feta, crumbled
Sea salt and pepper
For the dressing:
2 tbsp apple cider vinegar
4 tbsp extra virgin olive oil
1 tsp dijon mustard
Preheat the oven to 220C. Toss the cauliflower florets and leaves with the olive oil, spices, salt and pepper. Spread out on a large roasting tray and roast for 20-30 minutes until tender and golden (the exact time will depend on the size of you florets and tray; the leaves may be ready before the florets, if so just remove them from the tray before returning the florets to the oven).
Meanwhile, make the dressing by simply shaking the ingredients together in a jam jar and seasoning to taste with salt and pepper.
To assemble, toss together the roasted cauliflower, lentils, parsley, pomegranate and nuts. Mix in about half the dressing to start then taste and add more as needed. Crumble over the feta and enjoy.