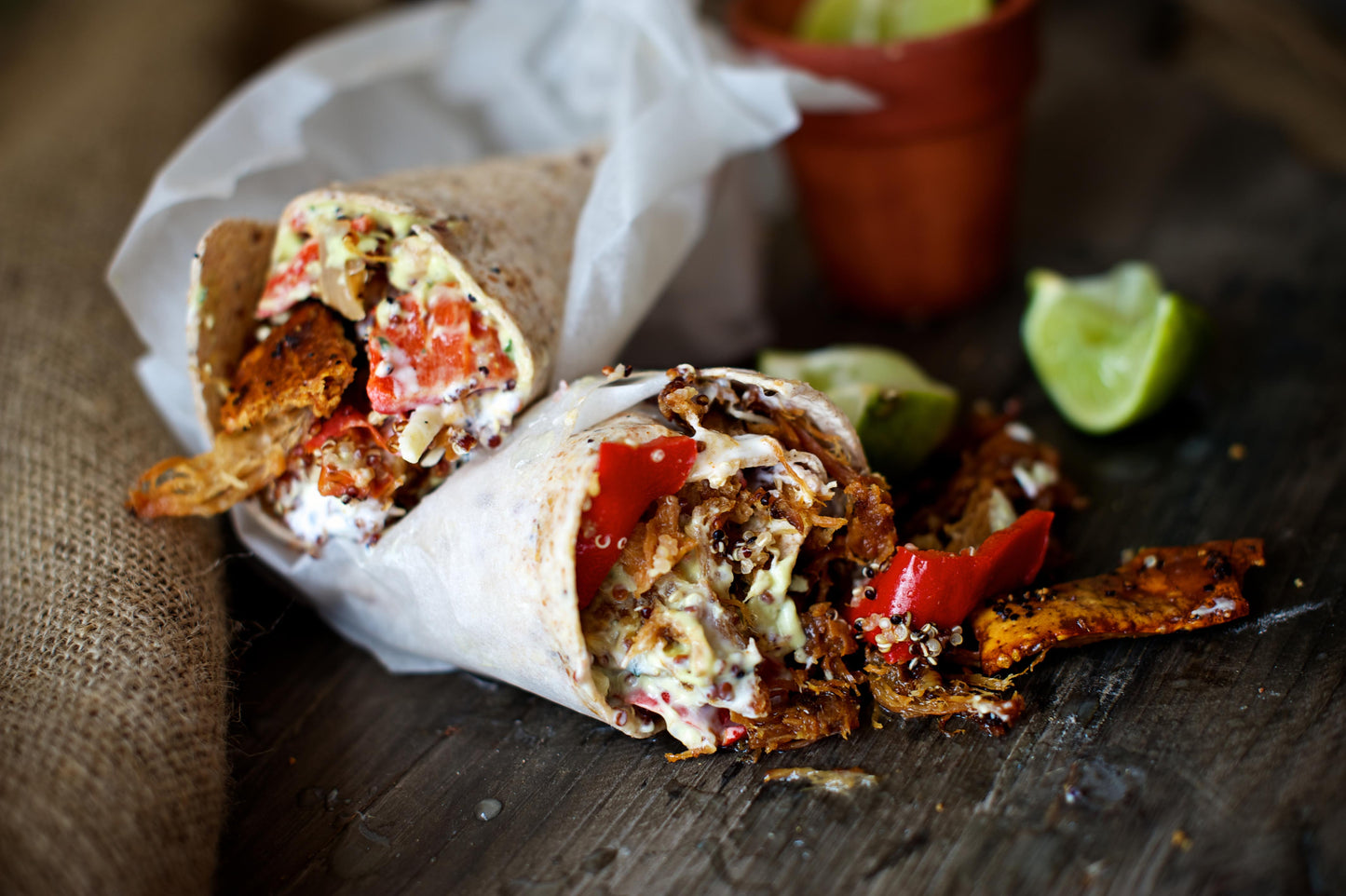 Ingredients
1 large flour tortilla
1/4 cup refried beans
1/4-1/3 cup warm red quinoa
1/3-1/2 cup hot pulled pork
1/4 cup shredded Cheddar or Monteray Jack cheese
2 tablespoons guacamole
1/4 cup pico de gallo
1 tablespoon Ranch dressing
1 tablespoon barbecue sauce
1/4-1/3 cup Fritos corn chips


Method
Cook pork belly.

Cook the red quinoa (put in simmering water and cook for 14 min)

Spread refried beans over the base of the wrap, but leave two inches away from the edge of the tortilla.

Spoon on the quinoa, then the pork, and follow it with the cheese, guacamole, pico de gallo, Ranch dressing, and barbecue sauce.

Finish by lightly crushing the Fritos and scattering them over the other toppings.

Fold both ends in over the centre, then continue rolling the burrito until it is completely rolled up.

Serve with additional pico de gallo if desired.