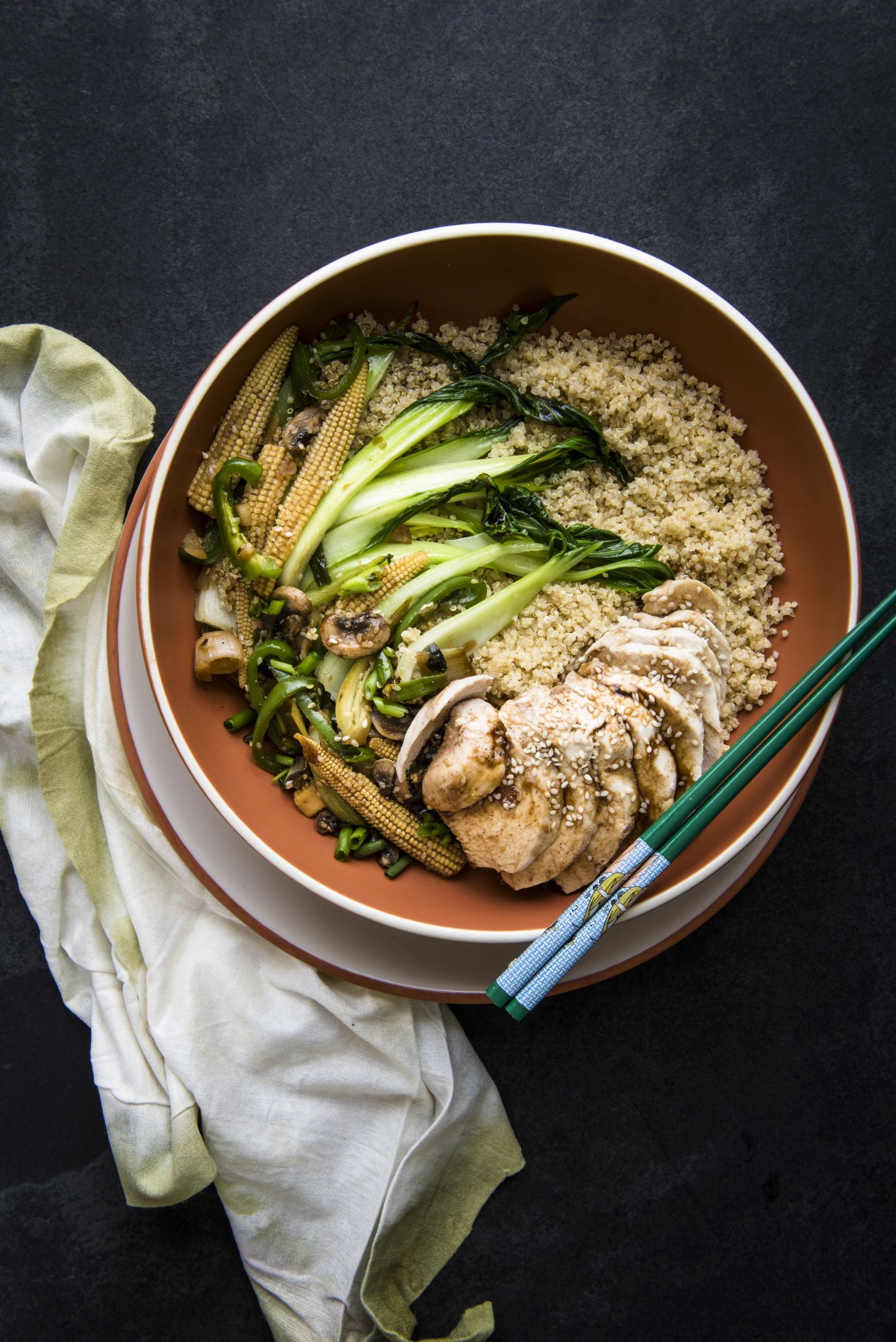 Ingredients
80ml soy sauce
50ml honey
1tsp dried garlic
1/2 tsp five spice mix
2 tsp sesame seeds
about 1 tsp fresh ginger grated
2 tbs sesame oil
2 pack choi sliced
4 spring onion diced
about 8 babycorn
about 10 mushrooms sliced
cooked quinoa to serve
2 skinless chicken breast


Method
Place each chicken breast in a cling film and wrap well. Drop it in a pan of boiling and poach for 20/25 minutes (simmer).

Meanwhile, mix all of the sauce ingredients in a bowl and set it aside.

Stir fry the vegetables with sesame oil on high heat. At the very end pour in the half of the sauce and mix well.

Remove the chicken from the cling film and slice it, pour over the rest of the sauce. Place it on the top of cooked quinoa with stir-fried vegetables.