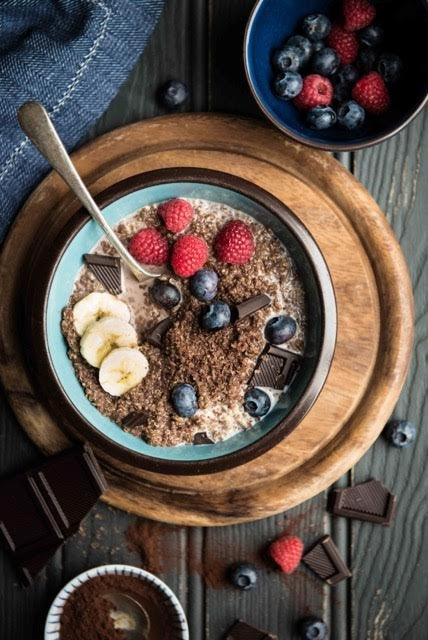 Ingredients: 
100 g Quinola Flakes
120 ml milk or almond milk
1 tbsp cocoa powder
1/2 tsp vanilla extract
Some chopped chocolate
Mixed berries
Sliced banana
Instructions:
Place Quinola Flakes and milk in a large pan over a medium heat.
Let them simmer for 5 to 6 minutes, stirring as often as you can to give you a smooth creamy porridge.
Remove from heat and add cocoa powder, maple syrup and vanilla.
Stir to combine.
Top with chocolate and fruits.