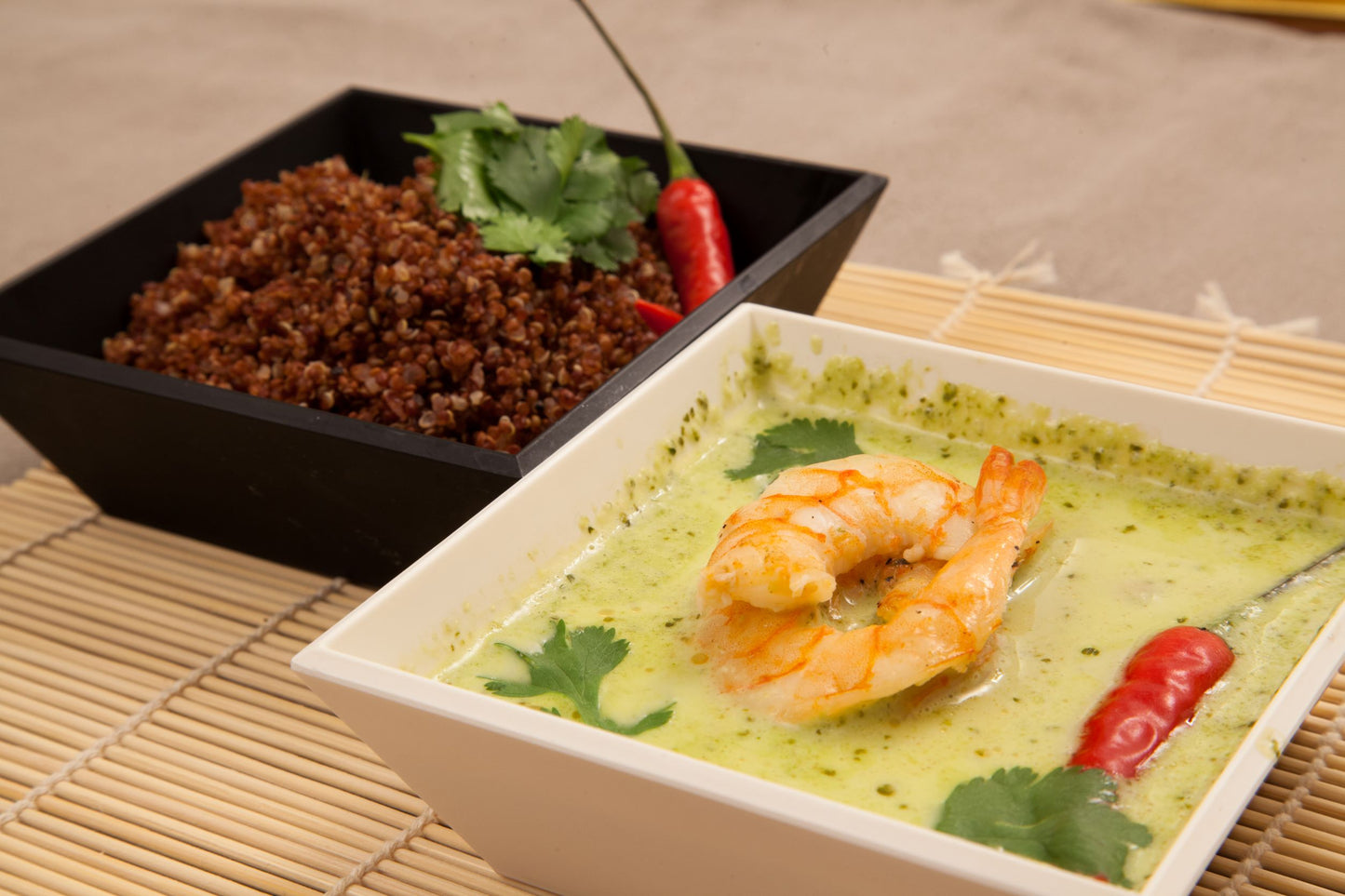 Ingredients
200g Quinoa – try Red for colour variety and taste on plate
250g prawns or diced chicken breast or tofu
2 cloves garlic
1 large onion
I can coconut milk or dried coconut powder reconstituted as directed on pack to 5dl
Handful of fresh coriander
tablespoon of grated or finely chopped ginger
1 stick of lemon grass (optional)
Chillies (1-2 depending on spice preference)


Method
Boil Quinola in water with chicken or fish stock cube, depending on fish/meat selection.

Put all remaining ingredients except fish/meat in blender and whizz until a smooth green paste is formed. Sauté shrimps or chicken gently in oil of your choice, adding (optional) one or two finely sliced chillies with seeds removed. Add green Thai curry paste and stir, gently heating for a further few minutes until simmering.

Serve with generous spoonfuls of the Quinola.