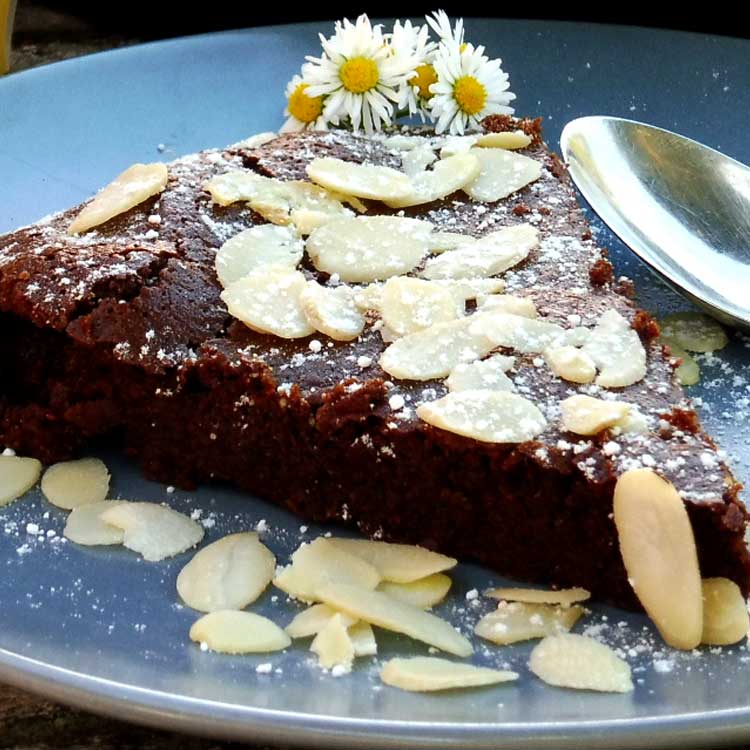 Ingredients
200g chocolate
100g lighty salted butter
4 eggs
50g quinoa flour
100g sugar


Method
Melt butter and chocolate in a pan at low heat. Once melted add the whole eggs and mix in. Then add the quinoa flour and the sugar and mix until a consistent paste.

Preheat oven to 160°C/ Gas mark 3. Grease a cake tin with butter and lightly dust with some quinoa flour. Add the cake mix. Cook for 20 minutes. Stick a knife into the middle of the cake to ensure that the centre remains gooey before taking out of the oven and allowing to cool.