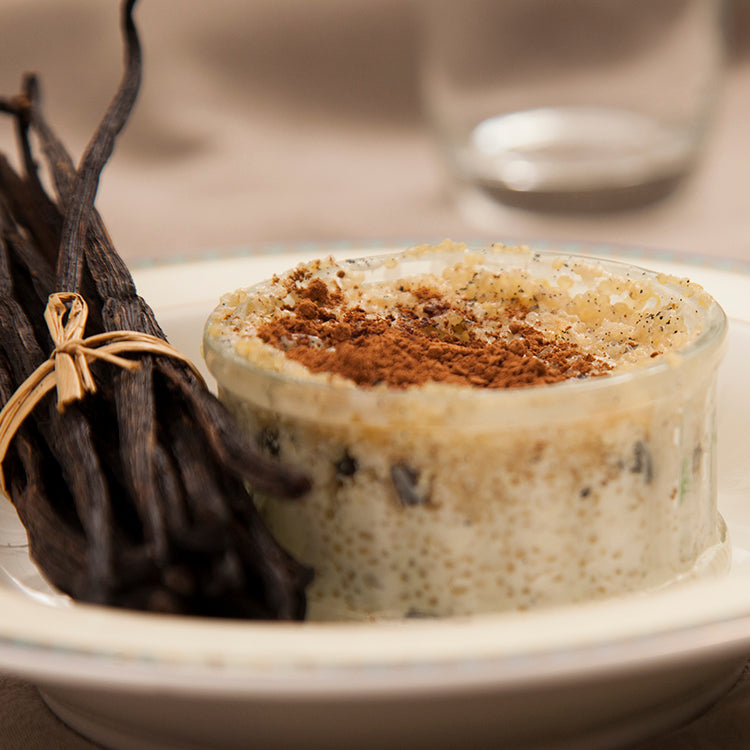 Ingredients
200g Quinola
5 dl fresh milk OR 1 can Carnation evaporated milk for a mega treat
40g sugar
vanilla pod OR 5 drops vanilla essence. (If using pod, soak for three hours in milk, bring milk gently to boil, simmer for 4 minutes, strain vanilla pod and seeds off, and use flavoured milk as part of the 5 dl milk quantity).
1 teaspoon ground cinnamon
Method

In a pan, combine milk OR Carnation evaporated milk, vanilla essence, sugar, cinnamon; heat gently until sugar dissolved.

Transfer to an oven proof bowl (e.g. Pyrex), adding Quinola, stirring well. For a de-luxe pudding, drizzle double cream over the top and sprinkle a little sugar on top of this.

Bake in a medium hot oven for 20 minutes until a golden crust forms on the top.