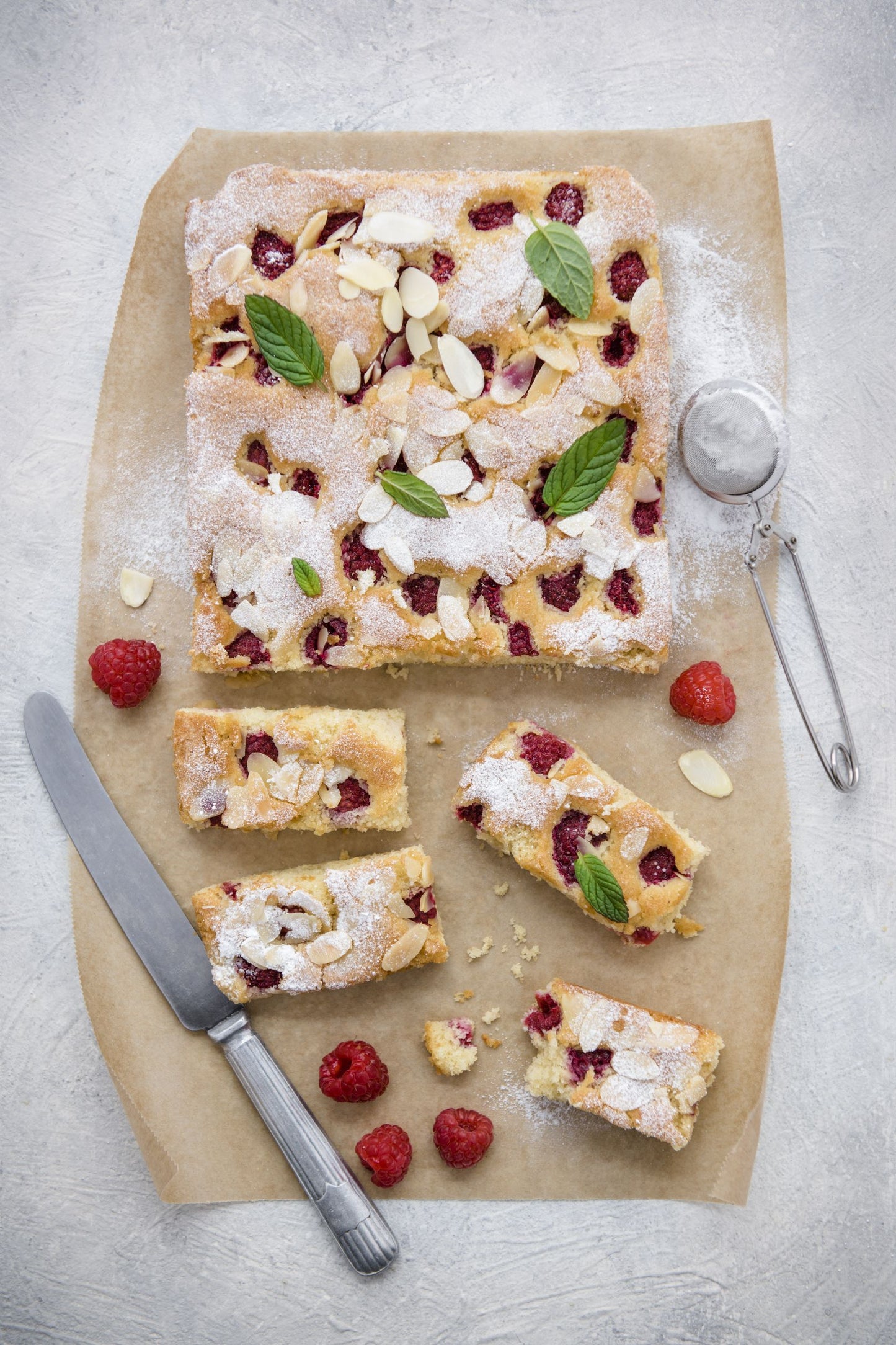 Ingredients
100g unsalted butter room temperature (vegans use coconut oil)
120g caster sugar
2 eggs (can use flax seed eggs)
120g ground almonds
50g quinoa flour
2 tsp. almond essence
Pinch of salt
1tsp baking powder (gluten free)
20g ground millet semolina
60g flaked almonds plus 20g for the top
125g fresh raspberries


Method
(18/27cm cake tin)

Cream the butter and sugar together with an electric whisk, add eggs and continue beating until all incorporated. Fold in the ground almonds, quinoa flour, salt, baking powder, semolina and almond essence. Mix well until all smooth and creamy. Line the baking tin with baking parchment. Sprinkle almonds evenly at the bottom of the tin. Spread the cake mix over the almonds, scatter the raspberries and the remaining almonds on the top.

Bake in the oven preheated to 160˚C for 30 minutes. Remove from the oven and let it cool before dusting with icing sugar and slicing it.