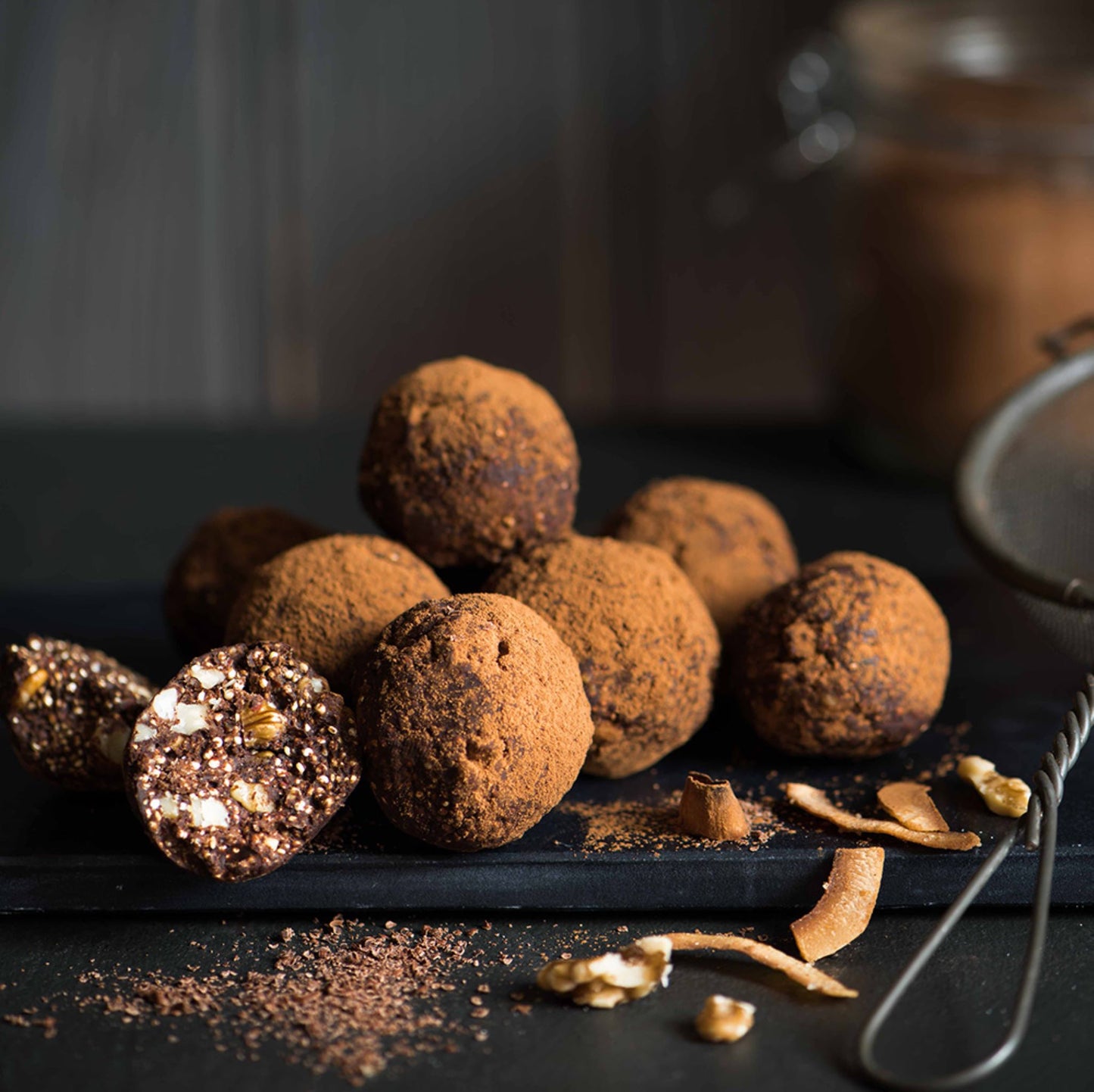 Ingredients
1/2 cup quinoa, cooked
2 tbsp maple syrup
1 and a 1/2 tbsp cacao powder (plus extra for dusting)
1 tsp of coco nibs
A handful of chopped cashew nuts and walnuts
3 tbsp cashew nut butter


Method

Mix all the ingredients in a large bowl using your hands.

When mixed thoroughly, roll the mixture into golf ball sized balls and dust lightly with cocoa powder.

Place on a tray, leaving space between each. When finished, pop the tray in the fridge for a couple of hours until the truffles are set.

These are perfect for pre or post workouts as a healthy snack on the go!