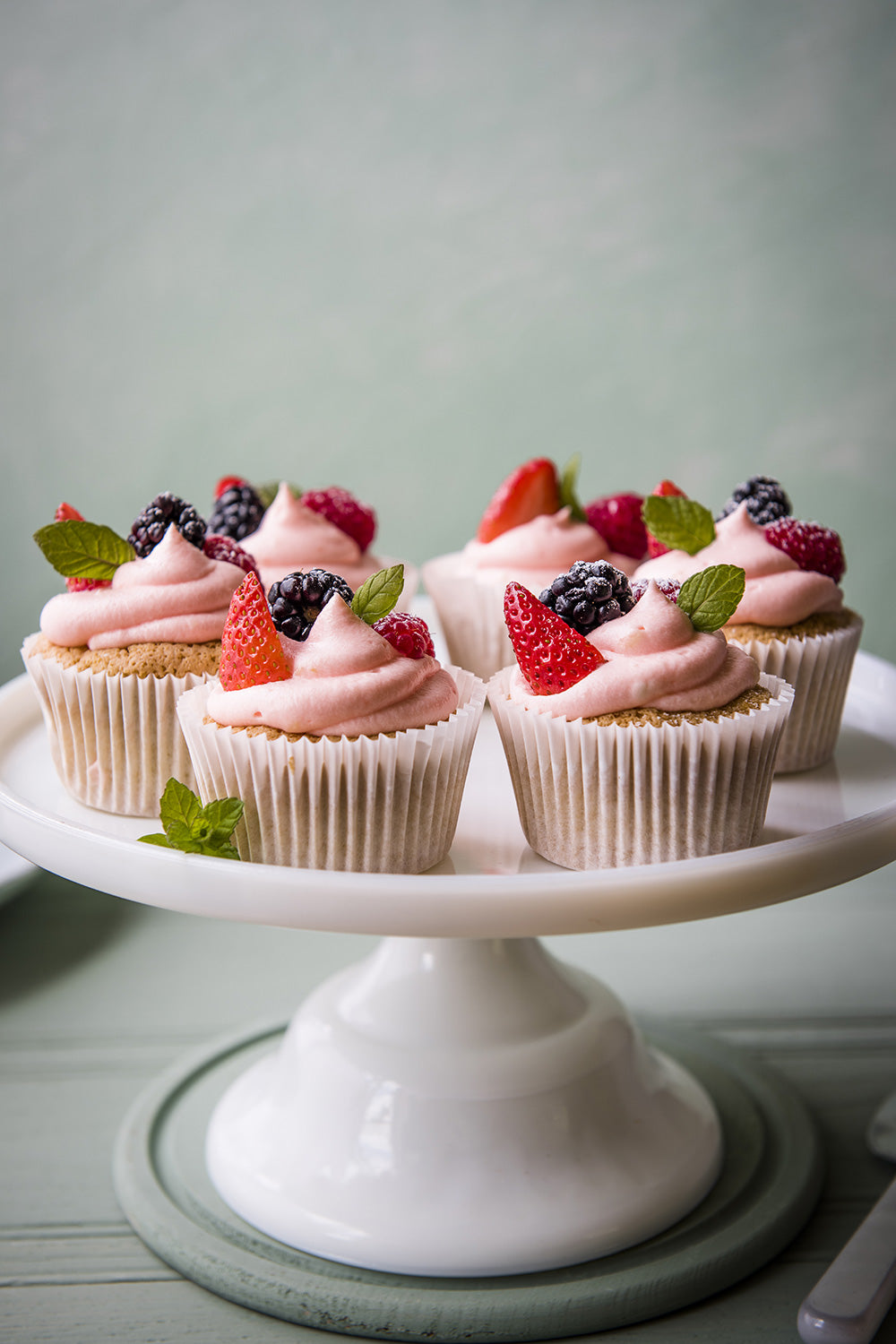 Ingredients
3 large eggs
130g caster sugar
90g ground almond
90g de farine de quinoa
90g quinoa flour
1tsp vanilla essence
zest of 1 lemon
100g unsalted butter room temperature
1tsp vanilla essence
A drop of pink food colouring (optional)


Method
Place eggs and sugar in a mixer with a whisk attachment and whisk until light and frothy.

Fold in gently the rest of the ingredients and divide the mix between cupcake cases.

Bake in a preheated oven to 160˚ for 15/ 20 minutes.

Icing Preparation:

Beat the butter and sugar together until light and creamy.

Add the creme cheese, Vanilla essence and food colouring.

Beat until smooth.

Pipe on the top of cupcakes and decorate with summer berries and mint leaves.