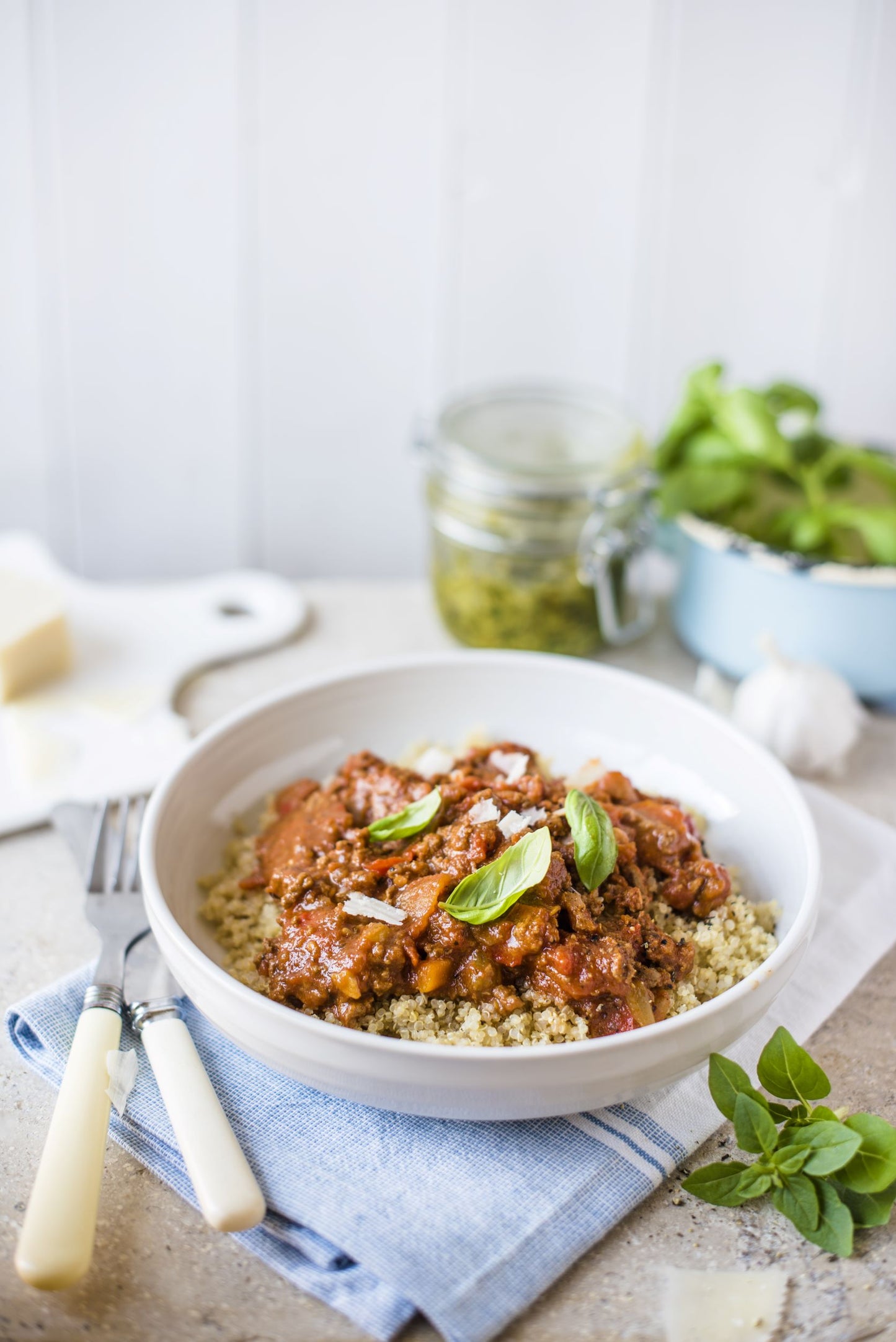 Ingredients
1 medium onion diced
2 tbsp olive oil
1 small carrot diced
half a red pepper diced
1 celery stalk sliced
3 garlic cloves chopped or minced
250g lean mince
400g tin of chopped tomatoes
200ml red wine (optional)
500ml beef stock
2 bay leaves
1/2 tsp grated nutmeg
salt and pepper to taste
fresh basil some chopped and some for garnish.
400g Quinola pearl quinoa
Method
In a medium pan sauté the diced onion with olive oil until lightly brown and soft. Add the diced carrot, red pepper, celery and garlic and continue frying on a medium heat for another couple of minutes.

Add the minced beef and mix well, continue cooking after all the raw mince redness disappears.

Pour in the red wine and cook until almost all of the wine evaporated.

Pour in the beef stock, chopped tomatoes and add bay leave and nutmeg. Stir well, cover with a lid and simmer on low heat for 1 ½ hours. Check and stir every half an hour or so.

Whilst the bolognese is finishing cooking, pour 400g of dry pearl quinoa into a pot of boiling water. Cook the quinoa for 12mins, then drain in a fine sieve for an al dente result.

Finally add the chopped basil, season with salt and black pepper to taste and serve on a bed of cooked quinoa.