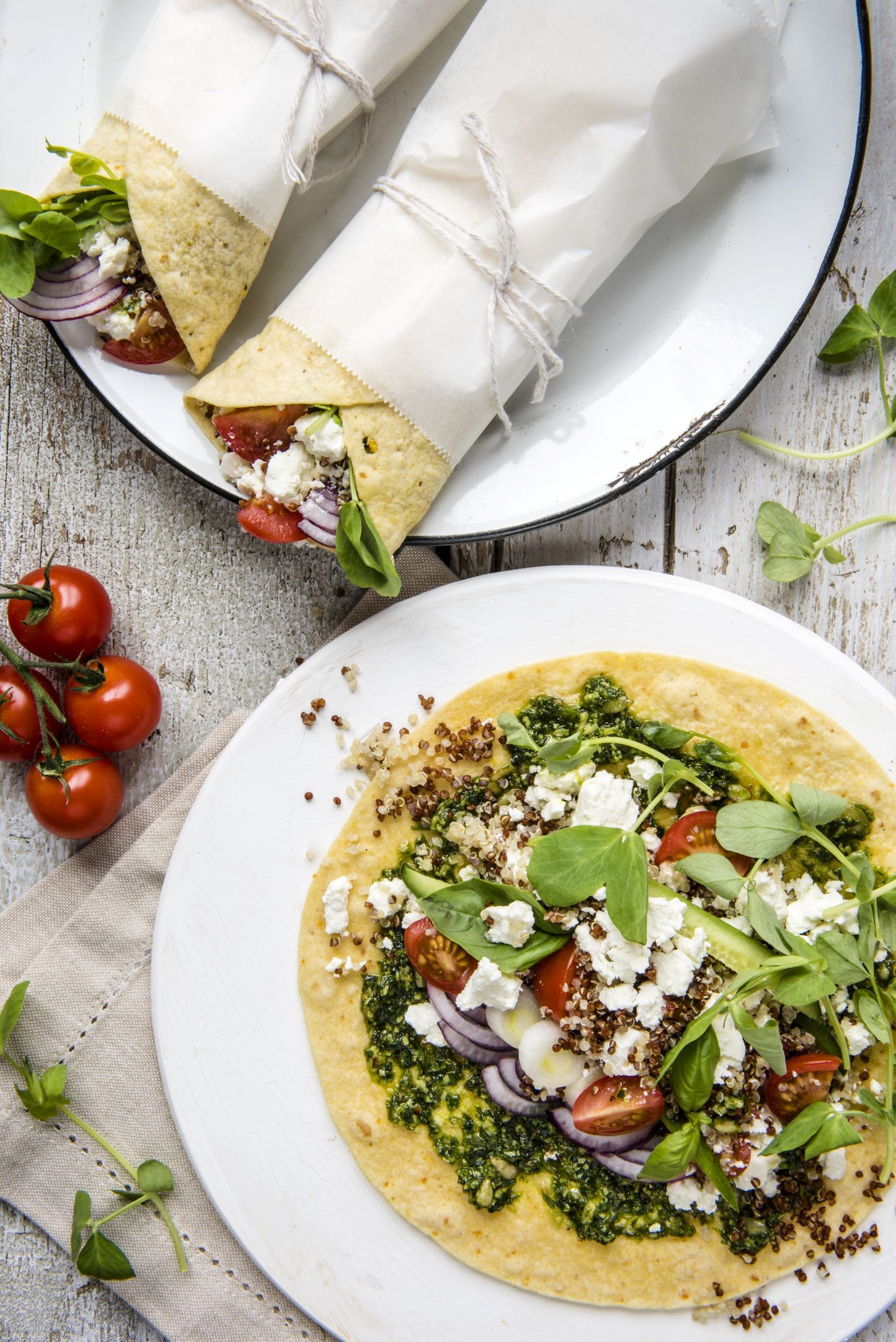 Ingredients
370g cooked quinoa
2 small cucumbers, chopped
205g chopped kale
100g cherry tomatoes, sliced in half
35g feta cheese
10g chopped chives
35g pine nuts
Olive oil
1 lemon
Salt and pepper
fresh mint leaves and basil
4 large tortilla wraps
1 small red onion, thinly sliced
White wine vinegar
a few pinches of cane sugar and salt
70g pumpkin seeds
1 small garlic clove
¼ tsp dijon mustard
Method 
In a large bowl, combine quinoa, feta cheese, all vegetables and pine nuts.

Add olive oil, lemon juice, salt and pepper and toss.

Spread quinoa mixture on the wrap with a few dollops of pesto sauce, top with mint then wrap.

Pesto Sauce: Mix together pumpkin seeds and garlic in a food processor. Add kale and basil and mix. Add lemon juice, lemon zest, mustard, salt and pepper and mix again. Continue mixing while adding olive oil

For our vegan friends, simply replace the feta with either marinated tofu (try with nutritional yeast) or with your favourite vegan cheese.