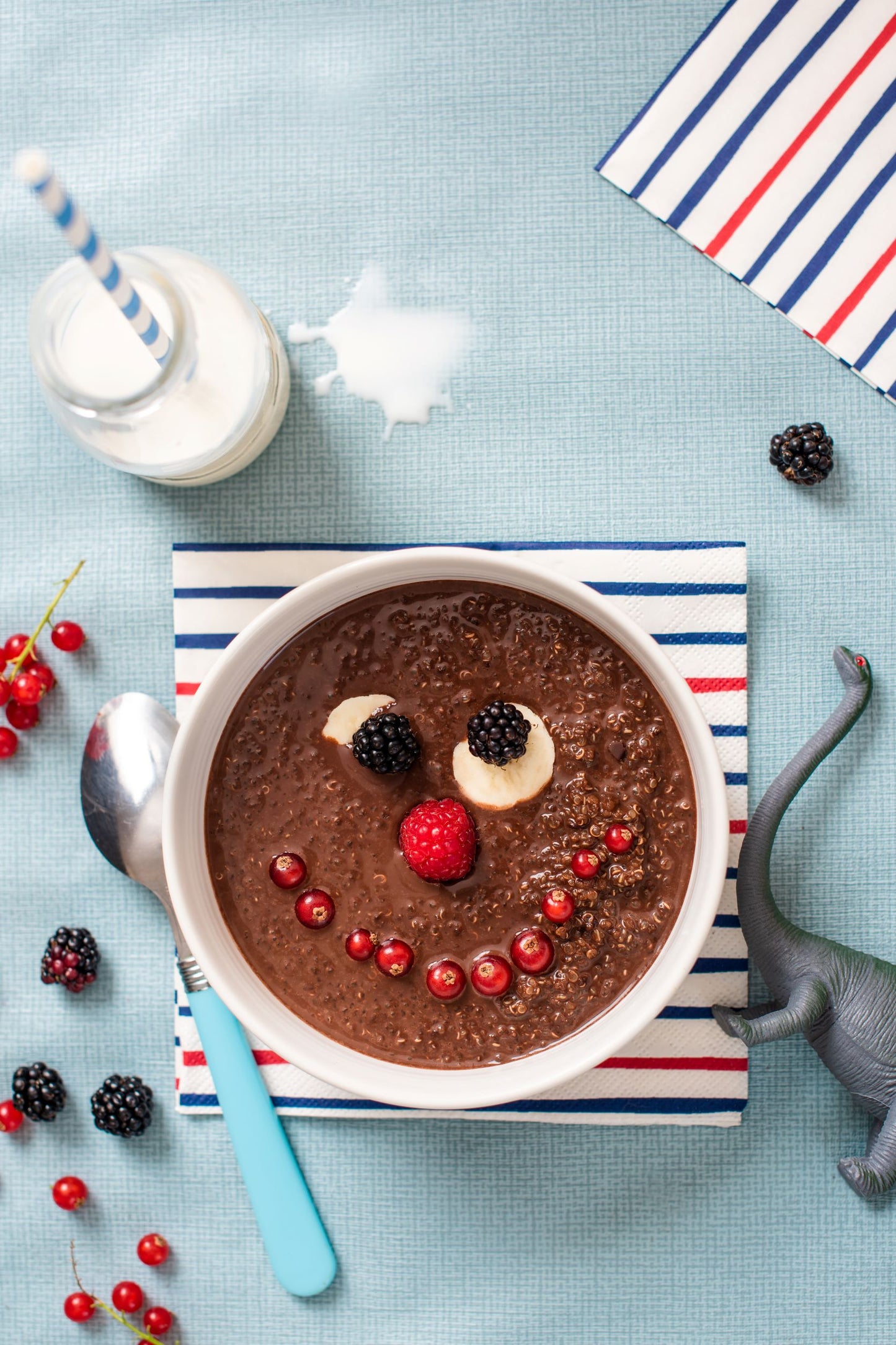 Ingredients
250g cooked pearl quinoa
200ml milk
50g dark chocolate
1tbsp cocoa powder


Method
In a pan warm the milk and add the honey, chocolate and the cocoa powder.

Stir well until chocolate has melted. Add cooked quinoa and stir well.

Warm it up for a few minutes and serve.