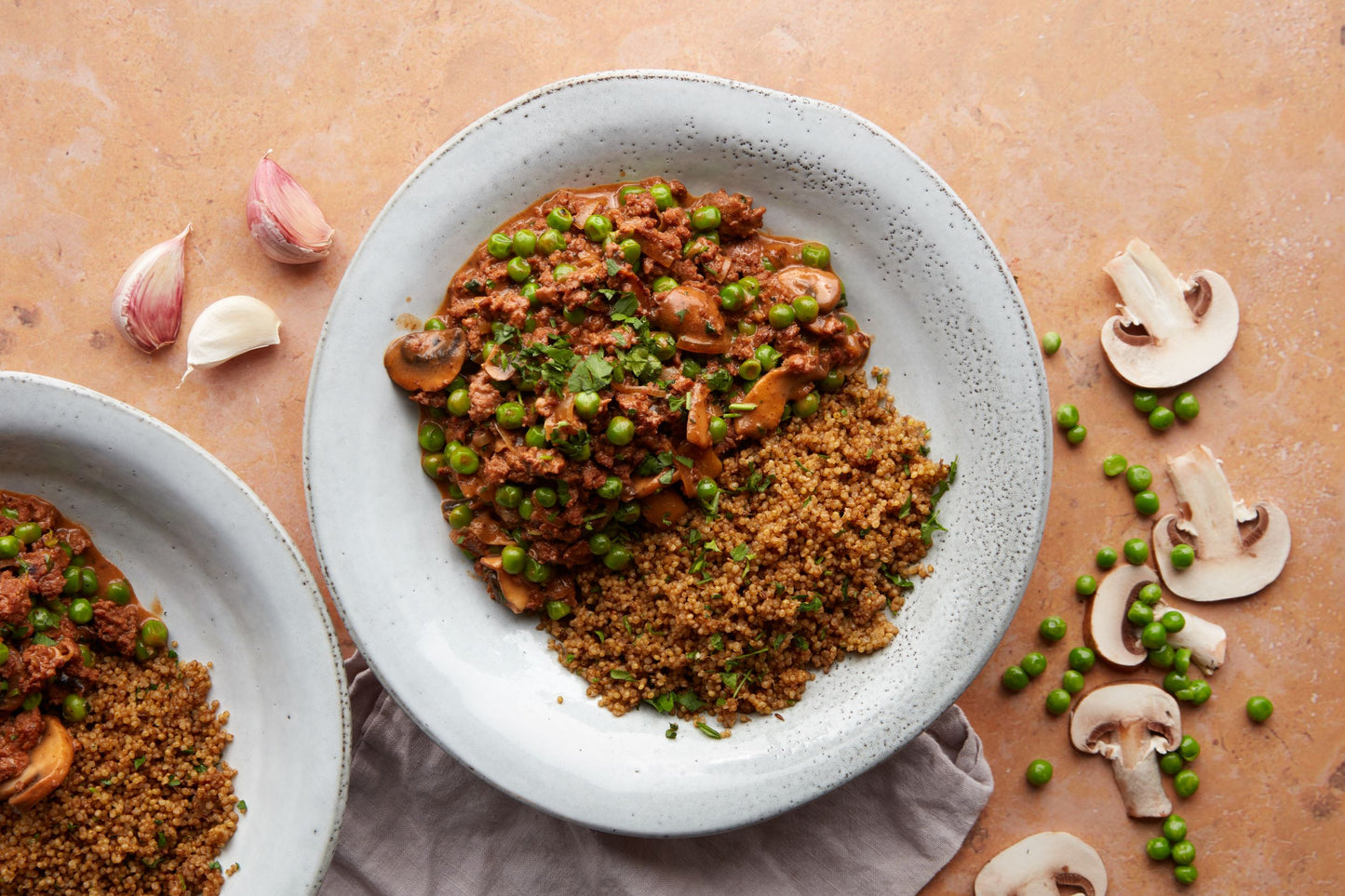 Ingredients
2 garlic cloves
120g chestnut mushrooms
1 handful of fresh parsley
1 shallot
1 beef stock cube
280g mince of your choice
200 almond cream
250g Quinola Express Golden Vegetable
150g peas
Preparation 
Boil a kettle. Dissolve the stock cube in a jug with 100ml boiling water. Finely chop or crush the garlic. Finely dice the shallot. Thinly slice the mushrooms. Roughly chop the parsley.
Method
Heat a medium frying pan with 1 tsp oil on a medium-high heat. Add the mince of your choice, mushrooms, shallot and garlic. Break the mince down with a spoon and cook for 10 mins, then add the stock and cream. Season with sea salt and black pepper; simmer for 5-6 mins, until the cream thickens slightly. Add the peas and half the parsley to the pan and heat through for the final 1 min.

Meanwhile, heat a separate frying pan on a medium-high heat. Add the quinoa and 1 tbsp water; cook for 2-3 mins, stirring regularly, until heated through.

Serve the stroganoff with the quinoa. Garnish with the remaining parsley.