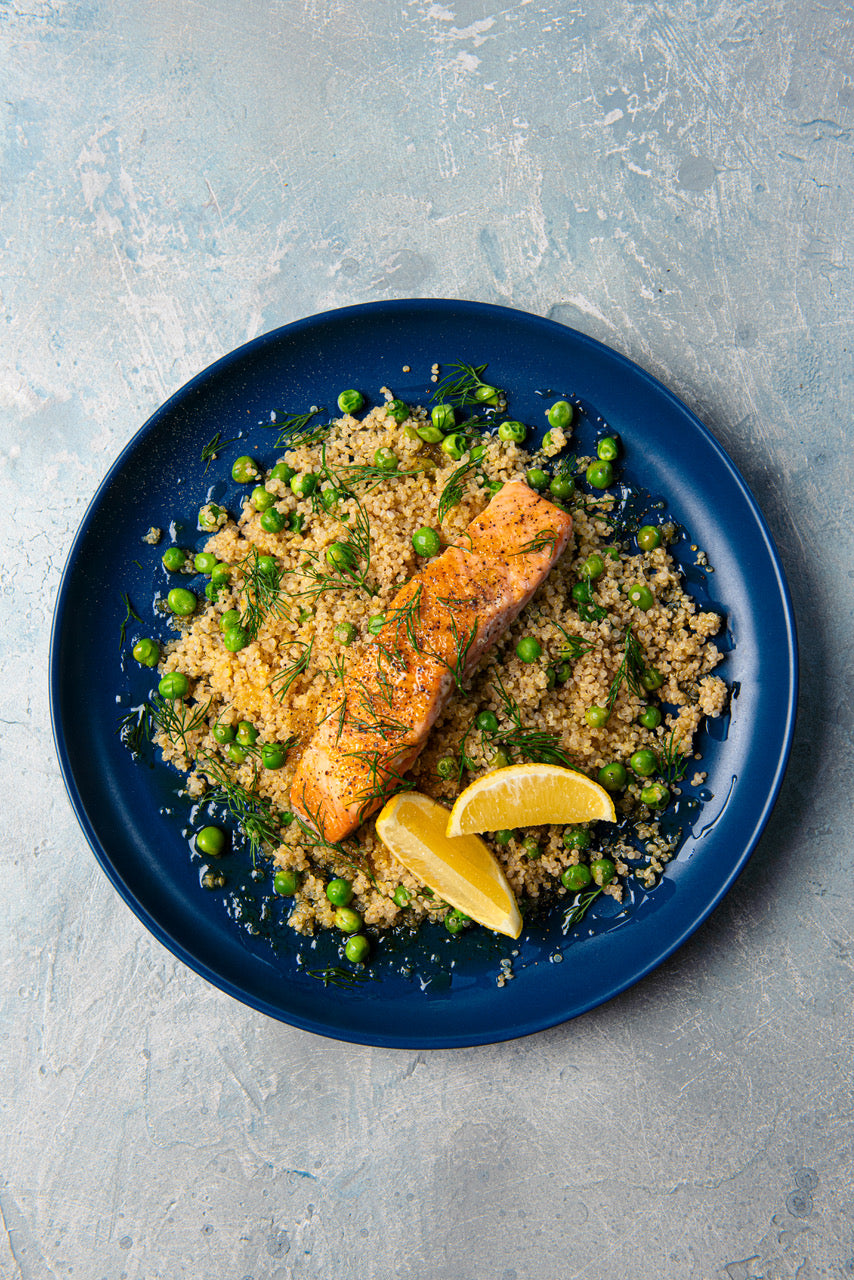 2 salmon fillets
frozen peas
quinoa
olive oil
2 small lemons (1 reserved for garnish)
honey
dill (optional)
Cook quinoa in salted water, add frozen peas for the last 3 minutes of cooking.
At the same time heat a drizzle of oil oil in a frying pan, season the salmon and cook it on each side, medium heat for around 4 minutes.
In a pyrex bowl, place zest and juice of 1 lemon, add 2 tbs of honey and 1tbsp of olive oil, pinch of salt and black pepper, mix well.
Drain the quinoa with peas, mix well. Lift the cooked salmon from the frying pan. Leave the pan on and add lemon juice and honey mix to warm it up and mix with the salmon 'juices'. Pour it over cooked salmon and quinoa with peas, garnish with dill (optional) and lemon wedges.