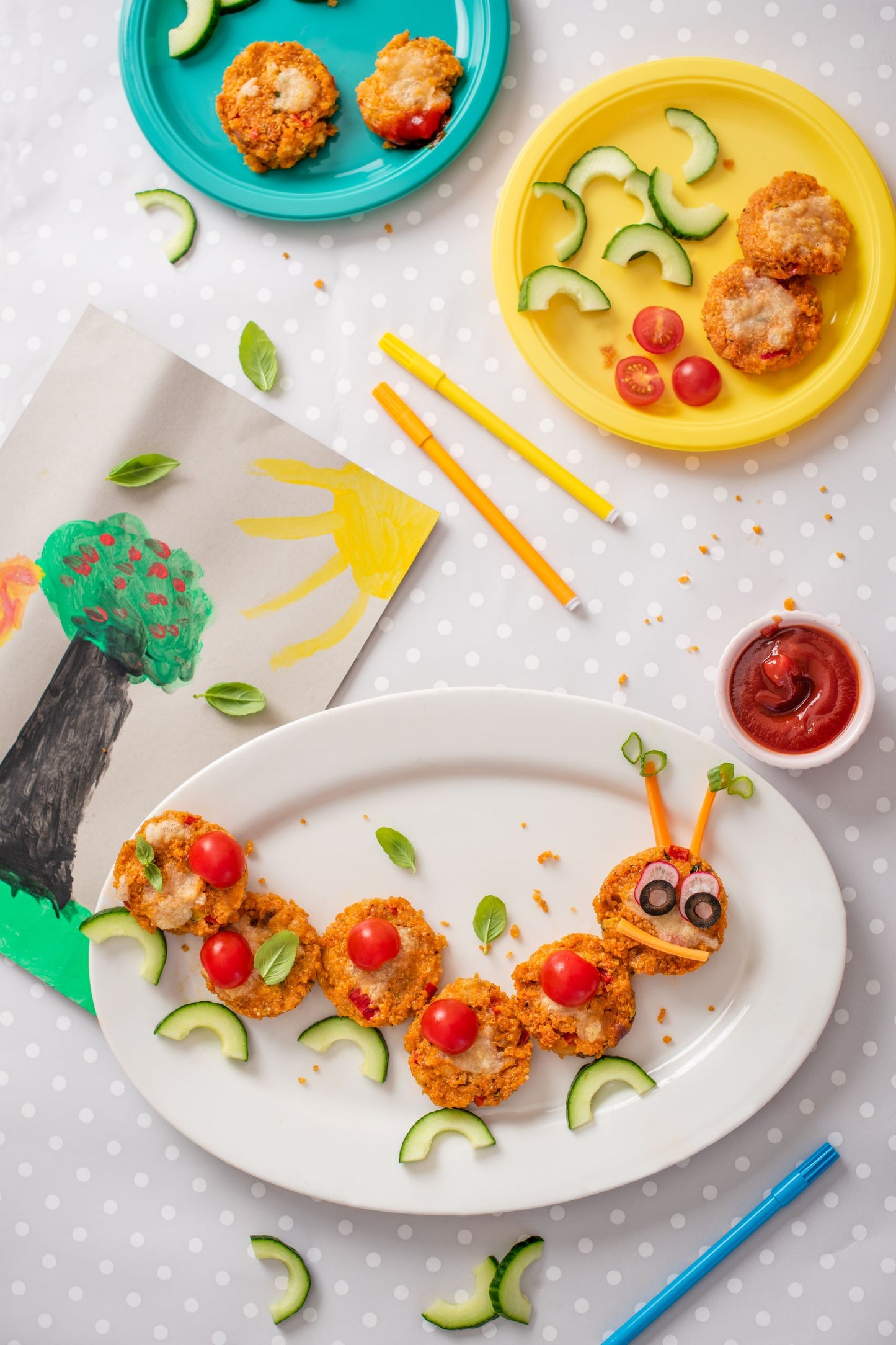 Ingredients
250g cooked pearl quinoa
1/2 red onion diced
1/2 red pepper diced
1/2tsp salt
1/2 garlic powder
1/2tsp Italian seasoning
1tbsp tomato puree
125g grated mozzarella cheese


Method
Preheat an oven to 160 ̊C.

In a large bowl mix all of the above ingredients together. Line a baking sheet with a parchment paper. Scoop the mix and shape it into circles.
Bake for 15 minutes.