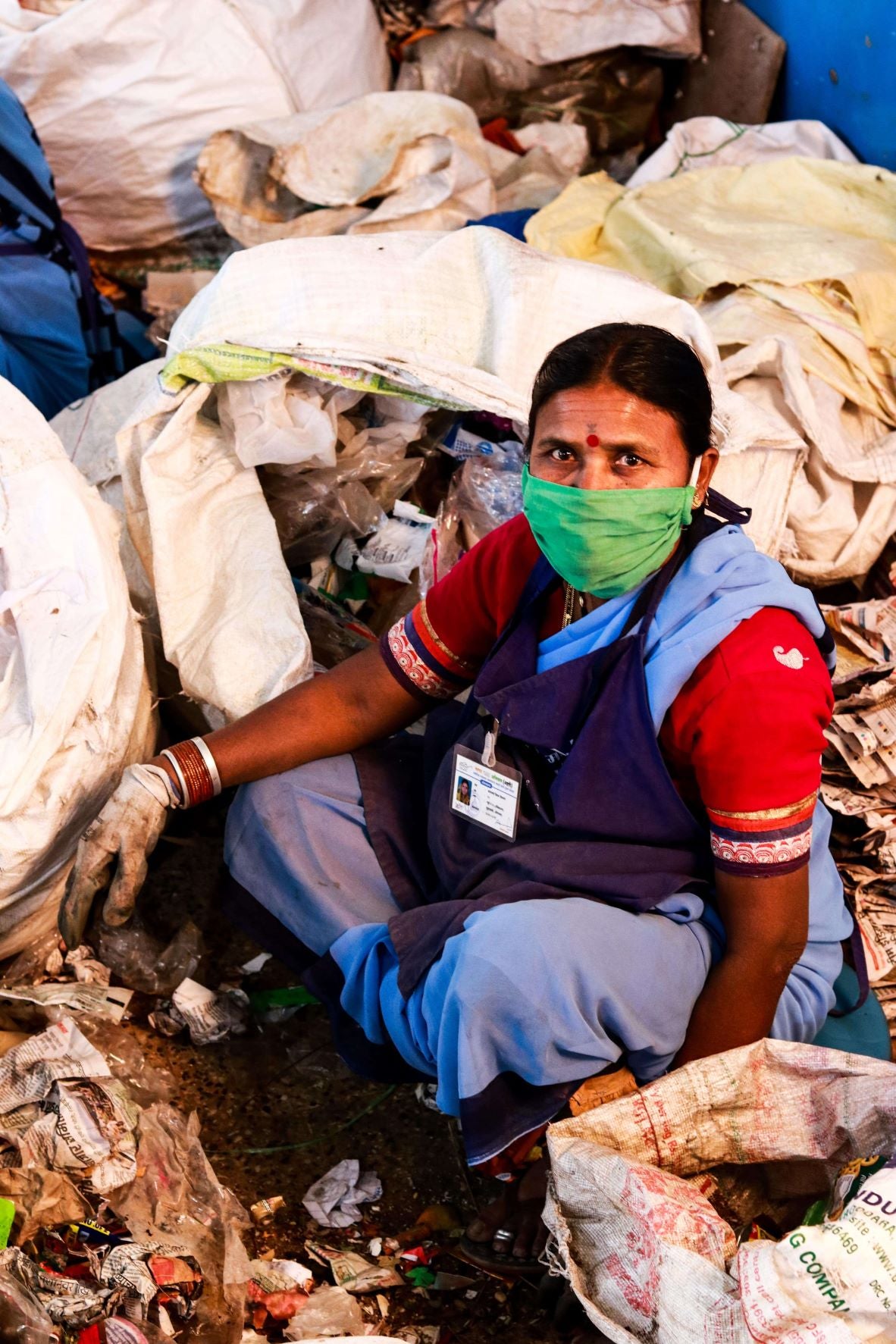 Across the world, cities produce over 2bn tonnes of waste each year. Even before the covid-19 pandemic swept the world, local governments in poor countries often struggled to keep their streets clean. Informal waste workers make up around 80% of the 19m-24m workers in the waste industry and have helped to fill that gap. They collect rubbish, scavenge dumps and public spaces for things which can be re-used or sold. Normally selling through middlemen to recycling companies. Each year in India waste-workers help divert over 40m tonnes of refuse away from landfills and into recycling.
Collaboration with RePurpose Global
Like every market, waste pickers have been hit hard by the pandemic. Not only have the prices of the rubbish they collect fallen, on the open market the price of plastic bag grade plastic has fallen by 66%, but they now face the added danger of possible contamination of the products they collect. We work alongside RePurpose Global, an organised waste collection association, to offset all the plastic that we use in our quinoa pouches. They ensure that all the workers at the CARPE plant in India are properly protected with full PPE, and guarantee the best working conditions for each collector.
We realise that the fact the plastic we use is not currently recyclable, is not perfect. However, in using this plastic we massively reduce the carbon footprint of our packs. In recognising that this solution is not perfect, we decided to ensure that every gram of plastic is offset. Through funding waste collections in India all our packs are certified plastic neutral.
Fair Prices
We also make sure to pay the same price per KG of plastic collected, regardless of the market price. A fact that is even more important as the income for waste pickers plummets. Therefore, ensuring that we are not only offsetting the plastic we use but also helping provide a secure income stream to the poorest of the poor.
Click here to read more about our partnership with RePurpose.