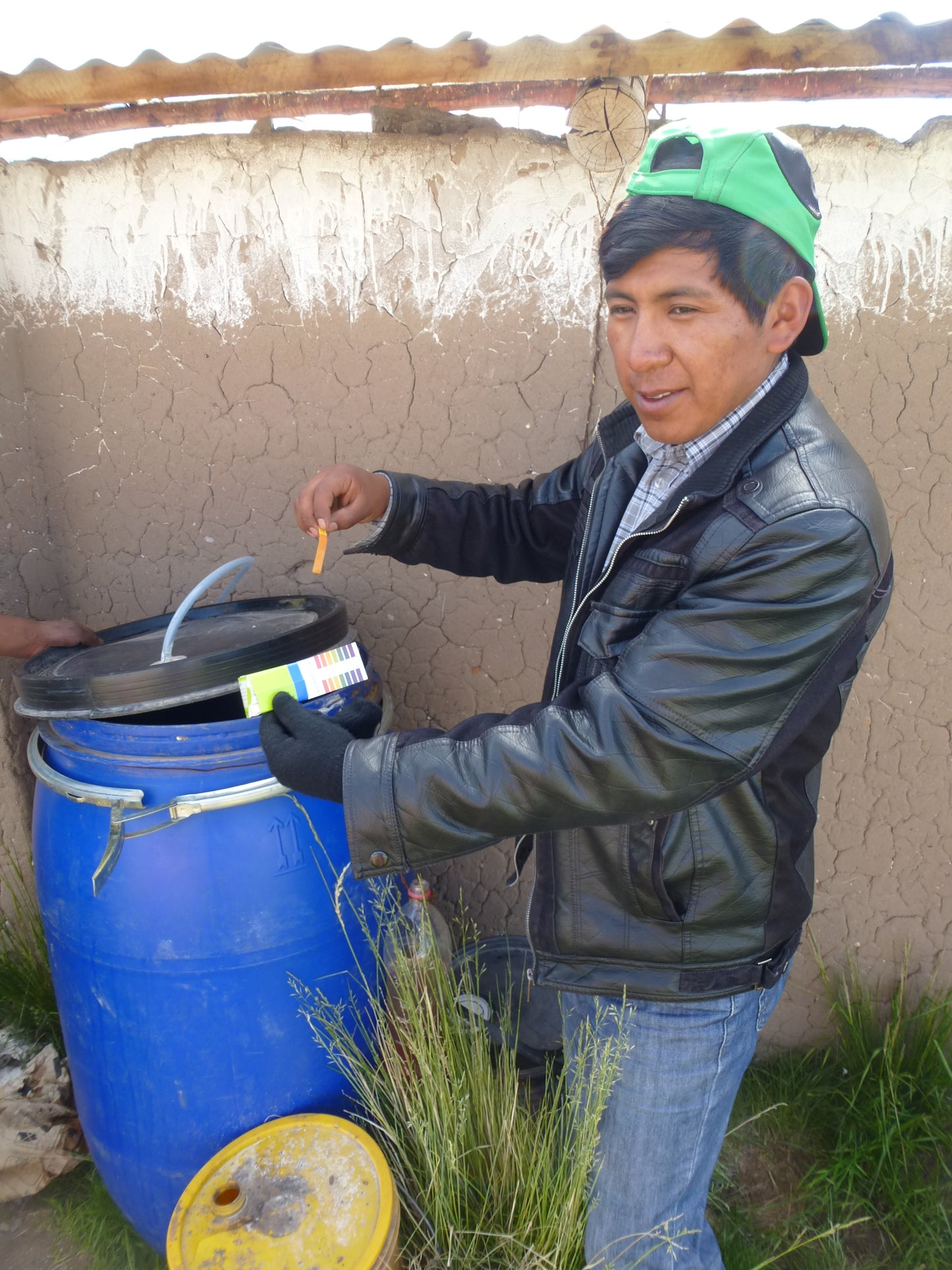 Meet Sixto; Head agronomic technician. 
Sixto helps farmers with any problems they encounter such as crop illnesses etc, with his team of 5 people. 
Here with some Ph paper to get the farmers to test the Ph of their Organic fertiliser that they brew up. On the advice of a French quinoa farmer, very important for the uptake of nitrogen in a quinoa plant that all fertilizers are close to Ph neutral, otherwise quinoa, like other chenopods (eg spinach) tend not to absorb nitrogen so the fertilizer wasted. Here we tested Godofriedo's Biol and found it had a Ph of 5-6, so needed altering  before application. Some very simple techniques to help improve yields.