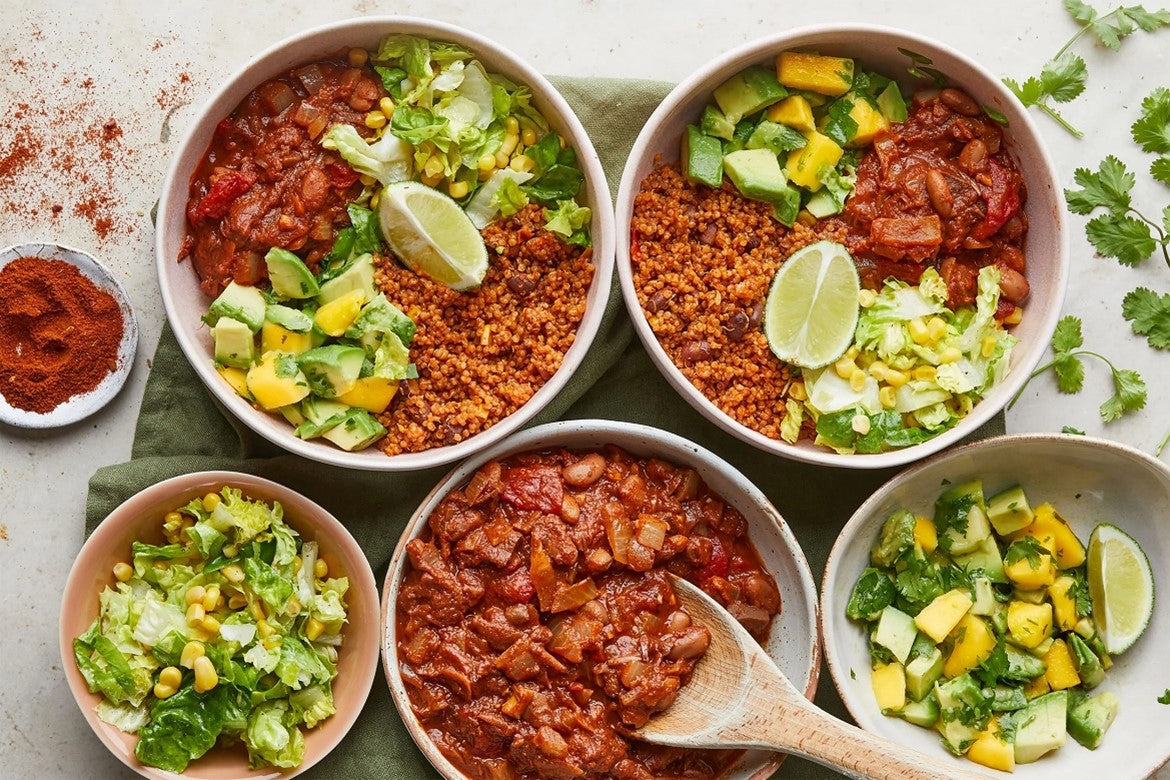 January is a month when many of us make resolutions and strive to eat healthier. Eating vegan is a great way to boost your nutrition and reduce your environmental impact. But the thought of eating vegan can be intimidating for some, especially those who are used to a standard diet. The good news is that eating vegan can be easy and delicious. With a bit of planning, you can create tasty vegan meals that are packed with nutrient-rich whole foods. Many vegan recipes are surprisingly simple, and don't require any special ingredients. Start by stocking your pantry with plant-based staples like legumes, quinoa, grains, nuts, seeds, and healthy fats like coconut oil and avocado. These whole foods can be used to create a variety of meals, from hearty salads to flavourful soups and stews.
Here are 5 delicious vegan recipes to try this January.
Spicy Quinoa Burrito Wrap Bowl.
Who said you need to give up the food you love when you go vegan? This delicious burrito can be enjoyed wrapped up or in a bowl. You can even add some vegan cheese and sour cream to make it extra indulgent!
Heart Italian Tomato and Mixed Grain Soup.
This heart-warming dish is perfect for these colder months. Adding grains such as quinoa into soups is a great way to add protein and also keep you feeling fuller for longer as it is a slow-release carb.
Jackfruit Chilli Bowl WIith Mango & Avo Salsa And Spicy Mexican Quinoa
Crowd-pleasing chilli, with smoky jackfruit, filling pinto beans and spiced Mexican-style quinoa. Pair with fresh avocado and mango salsa, crunchy gem lettuce and kernels of juicy sweetcorn. Toss the salads, cook the beans and reheat the quinoa - and dinner is served.
Peruvian Quinoa Stew
As Quinola quinoa is from Peru, this Peruvian stew is a fitting choice! A twist on a ratatouille, this dish is comfiting and delicious, and definitely one to try out in the colder months.
Asian Inspired crunchy quinoa salad
This salad is perfect for a meal prep and can be prepared in less than 10 minutes. Bursting with colour and flavour this vegan salad is not lacking! Think salty peanuts, fresh coriander and sweet and spicy ginger. Also as quinoa is a slow-release carb, this salad will leave you perfectly satisfied. Quinoa gives a slow-release of energy into your body to fuel the rest of your day.