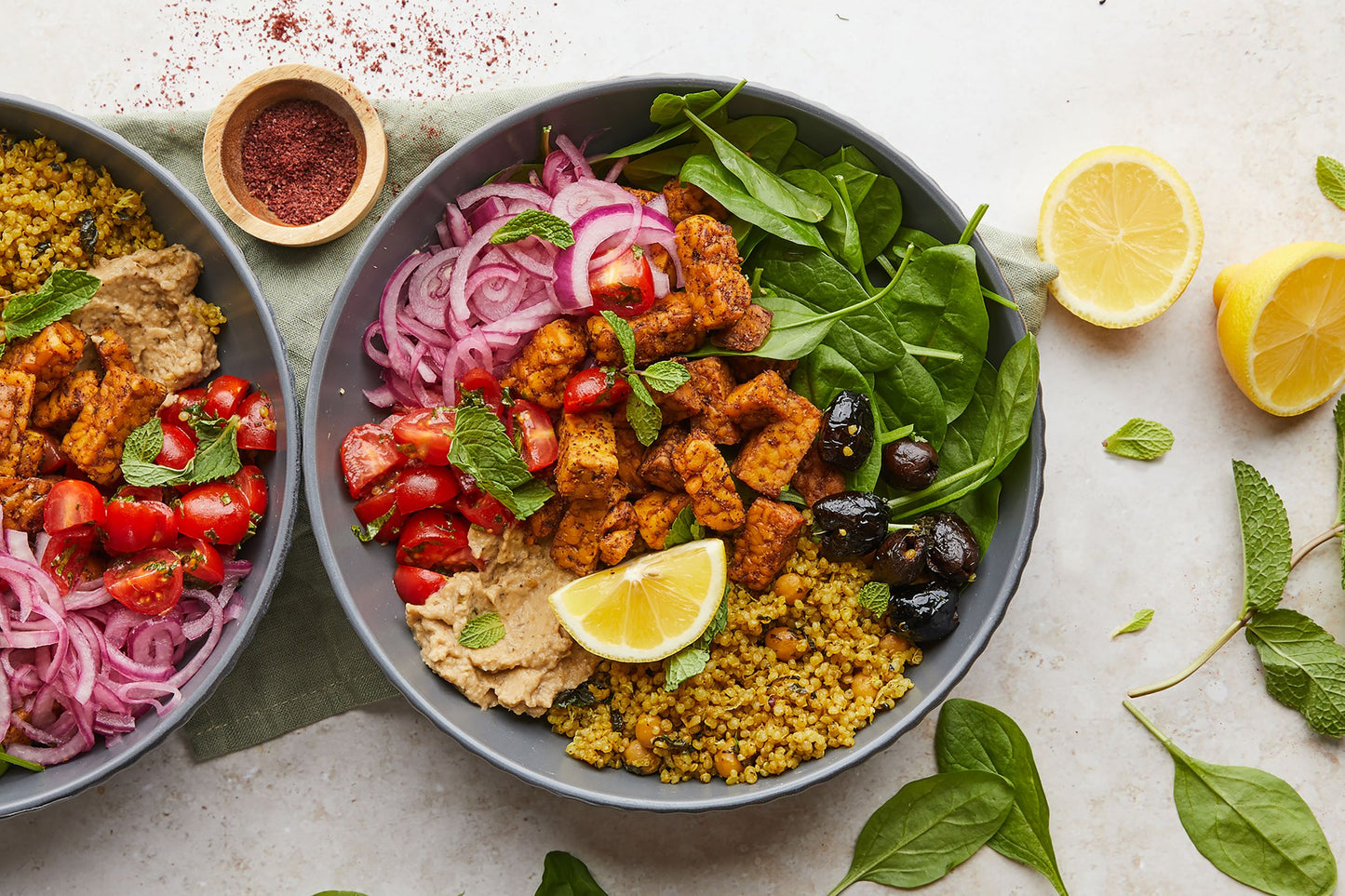 Ingredients
2 tbsp aubergine mezze
1 lemon
1 handful of fresh mint
30g Belazu pitted black olives
1 red onion
20g baby spinach
1 tsp sumac
200g tempeh pieces (curry flavoured) (Soya)
110g baby plum tomatoes
250g Indian style chickpea quinoa
Cooking Instructions
Zest and quarter the lemon. Make the quick pickled onions; thinly slice the onion and place in a small bowl with the juice from 2 lemon wedges and a pinch of sea salt. Leave to pickle.
Heat a medium frying pan with 2 tsp oil on medium heat. Add the tempeh and sumac and cook for 3 mins, stirring occasionally, until golden. Transfer to a bowl, set aside and keep warm.
Quarter the tomatoes. Pick the mint leaves from the stalks and finely chop. Add the tomatoes and half the mint to a bowl. Season with sea salt and black pepper. Mix and set aside.
Reheat the pan to medium-high heat with 1 tsp oil. Add the Indian style chickpea quinoa and cook for 3-4 mins, until piping hot. Mix in the zest (to taste) and remaining mint. Season with sea salt and black pepper.
Serve the chickpea and quinoa mix with the tempeh, pickled onion, olives, tomatoes, spinach and aubergine mezze. Garnish with the remaining lemon wedges.