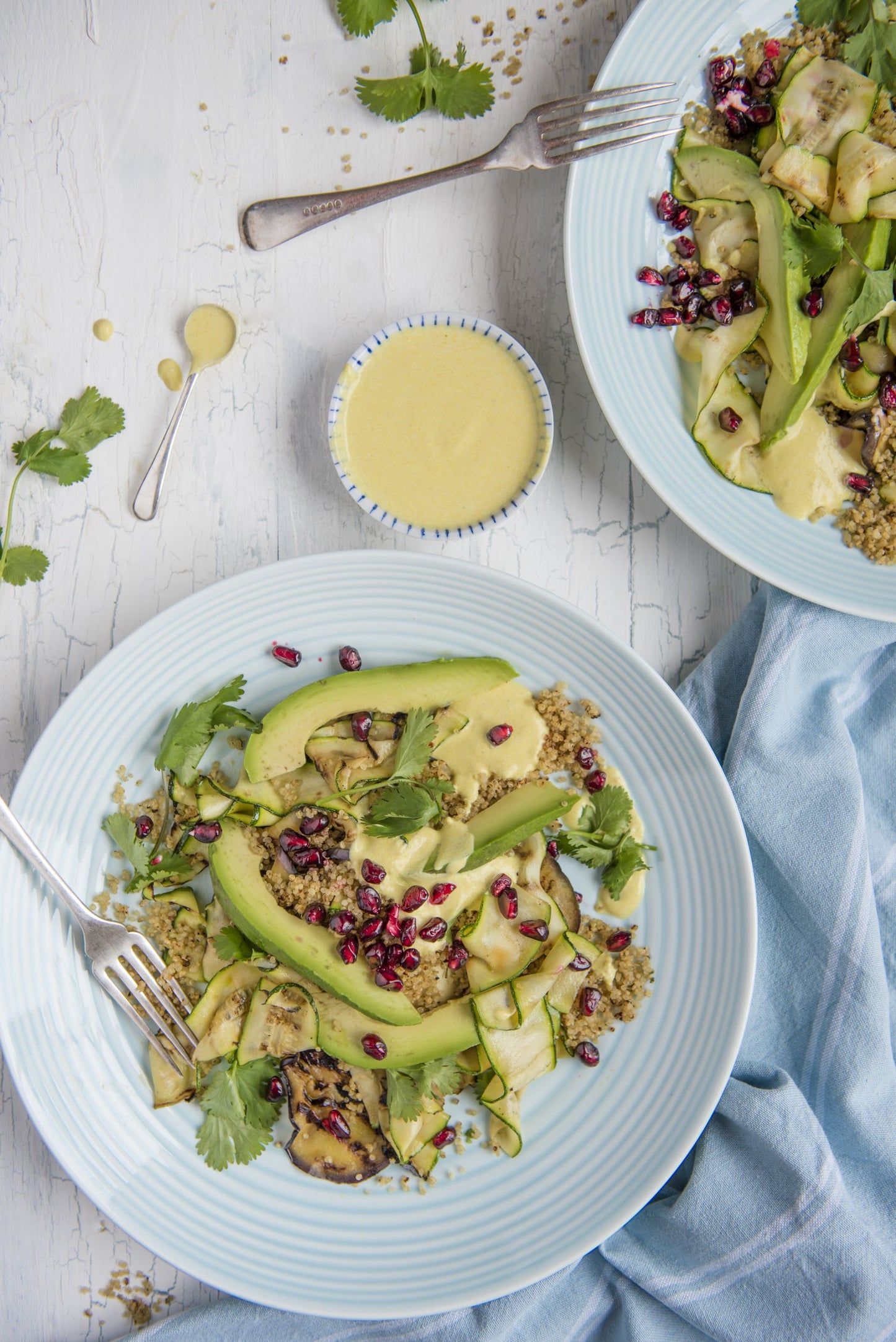 Ingredients
1 eggplant sliced lengthways
1 eggplant sliced lengthways
1 avocado
Pomegranate seeds
Cooked Quinola
Fresh coriander
Knob of butter
1 garlic clove chopped
70g natural yoghurt
1 heaped tsp of tahini paste
1 tsp of lemon juice
1/2 tsp turmeric
2 tbsp water
Method
To make the salad: Dab some oil on the sliced vegetables and char-grilled them on both sides.

Slice the avocado and place it on a top of vegetables, scatter some pomegranate seeds and coriander leaves. In a frying pan melt the butter and fry the garlic, add cooked quinoa and fry on a medium heat until starts getting crispy and popping. Sprinkle the crispy garlic quinoa over the vegetables.

To make the dressing: In a bowl place all of the ingredients and mix well to a smooth creamy dressing. Serve with the quinoa salad.