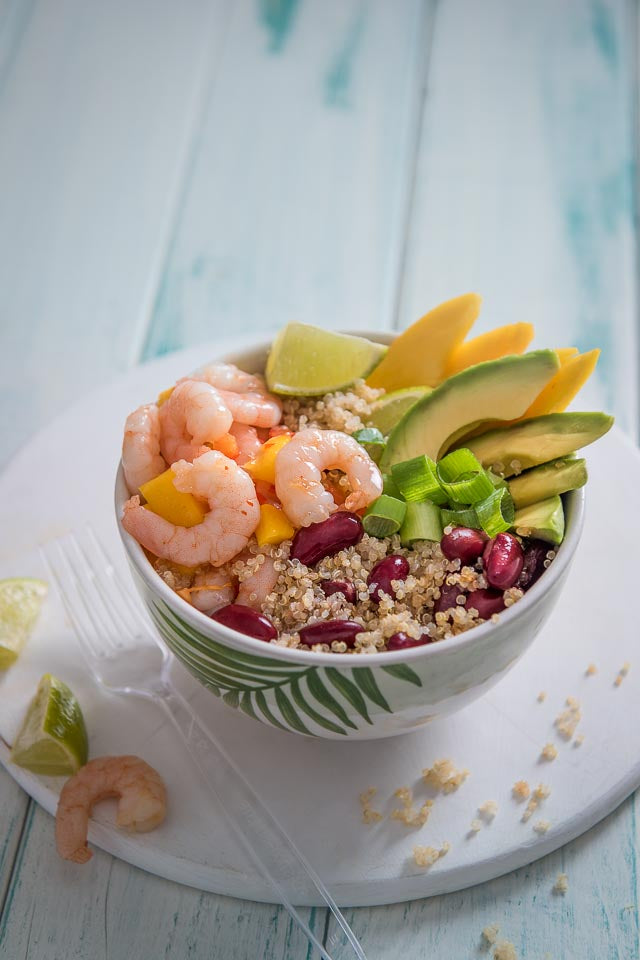 Ingredients
100g cooked prawns
half a fresh mango (half diced, half sliced)
100g cooked pearl quinoa
half a tin of red kidney beans
1 tbsp coconut oil
half an avocado sliced
1 lime
1 tsp sweet chilli sauce
1 spring onion


Method

Place the prawns in a bowl, add the chilli sauce, lime juice from half the lime and diced mango, mix well.

In a frying pan fry the cooked quinoa with the coconut oil and red kidney beans, season with salt.

Assemble the bowl, place quinoa with beans, prawns, sliced avocado, sliced spring onion, sliced mango and garnish with lime wedges.

For a veggie/vegan option: try marinating some chickpeas in lime juice, black pepper and soy sauce instead of prawns if you would like.