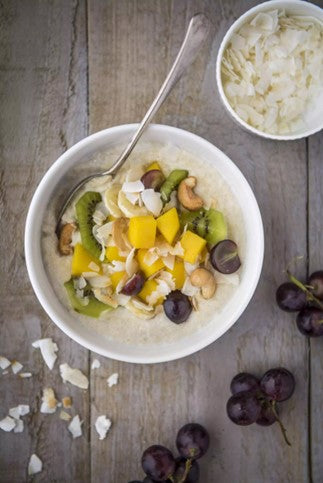 If you're looking to incorporate healthier grains into your diet, then you might be debating between quinoa and oats. Both offer a variety of benefits, but quinoa has specific advantages that may make it the better choice.

In terms of nutritional value, quinoa is the clear winner. It has more protein than oats, with 8 grams per cup, as well as more fibre, with 5 grams per cup. Quinoa also has a higher content of essential vitamins and minerals, including iron, magnesium, potassium, and zinc. Oats are still a great source of these nutrients, but quinoa offers more. For those needing a gluten-free diet quinoa is also a great gluten free alternative.

In terms of taste, quinoa also has an edge over oats. It has a more subtle, nutty flavour that complements almost any dish. They also come in many varieties such as wholegrain, red, white and black quinoa. These each have a unique flavour and texture that can complement any dish. Oats, on the other hand, have a slightly more bland taste and cannot offer up as much to flavour or texture as quinoa can.

Quinoa also has a few other advantages over oats. It can be used in a variety of dishes, from salads and soups to breakfast bowls and desserts. Oats, on the other hand, are limited to traditional breakfast dishes, like oatmeal and porridge and some baking. Quinoa can do all of that and more!
So why not head over to our Quinola Flakes and have a go yourself!
Here is an amazing porridge recipe that is a great breakfast choice to fuel the rest of your day.