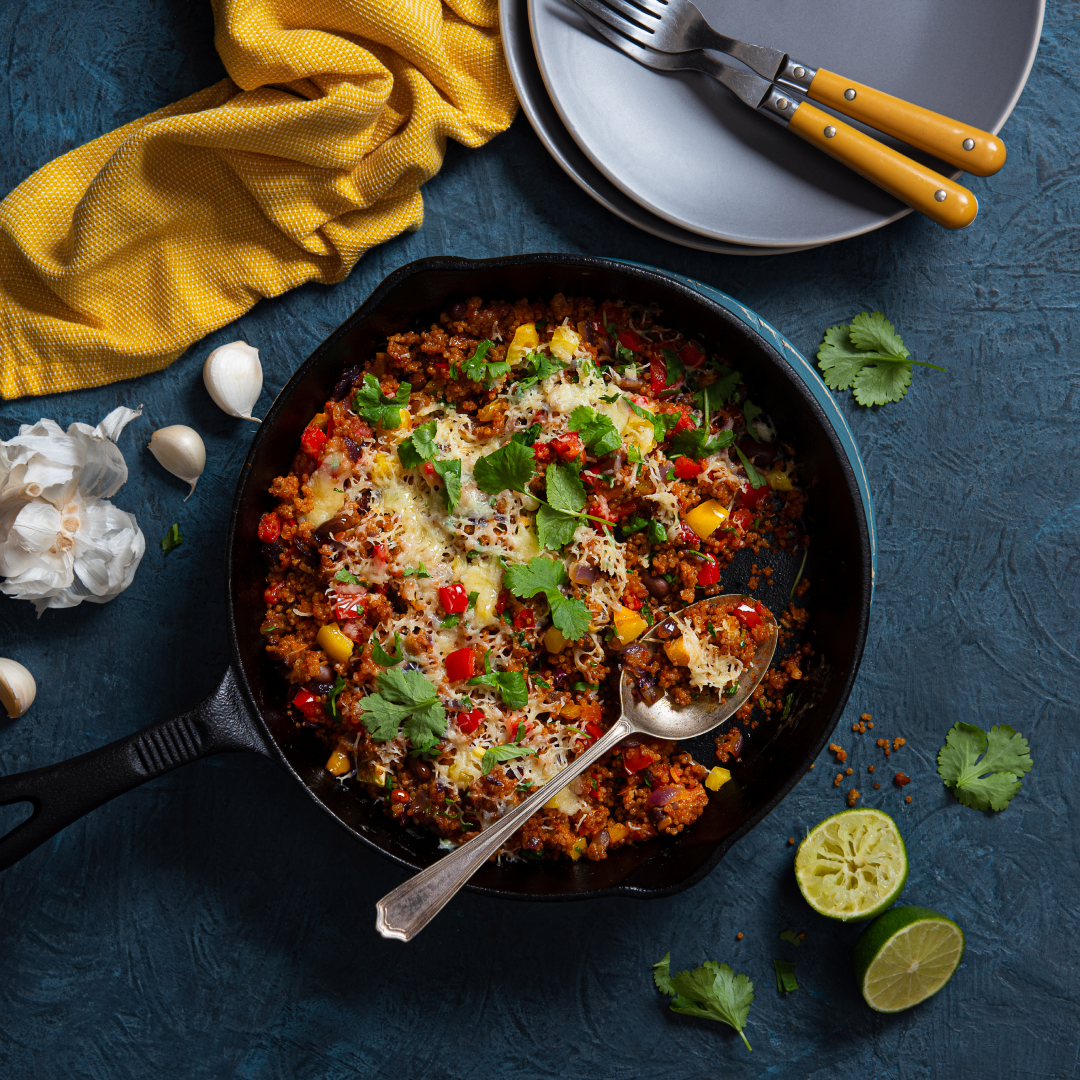 Ingredients 
1 pack of Spanish Style Quinoa
1 tbsp Olive Oil
1 White Onion - diced
2 Bell Peppers - diced
1 Clove of Garlic - chopped roughly
1 Large Tomato - chopped
A Pinch of Salt
100g of Cheese
Handful of Fresh Cilantro
Method
Heat the oil in a large skillet, add the onions and pepper and cook until soft on a medium heat for about 5 minutes. Add the garlic, tomato, stir well and cook for another 2 minutes.
Stir in quinoa, and half of the cheese, add salt and half of the chopped coriander.
Sprinkle the rest of the cheese and place it under the grill until cheese has melted.
Garnish with more coriander and serve.