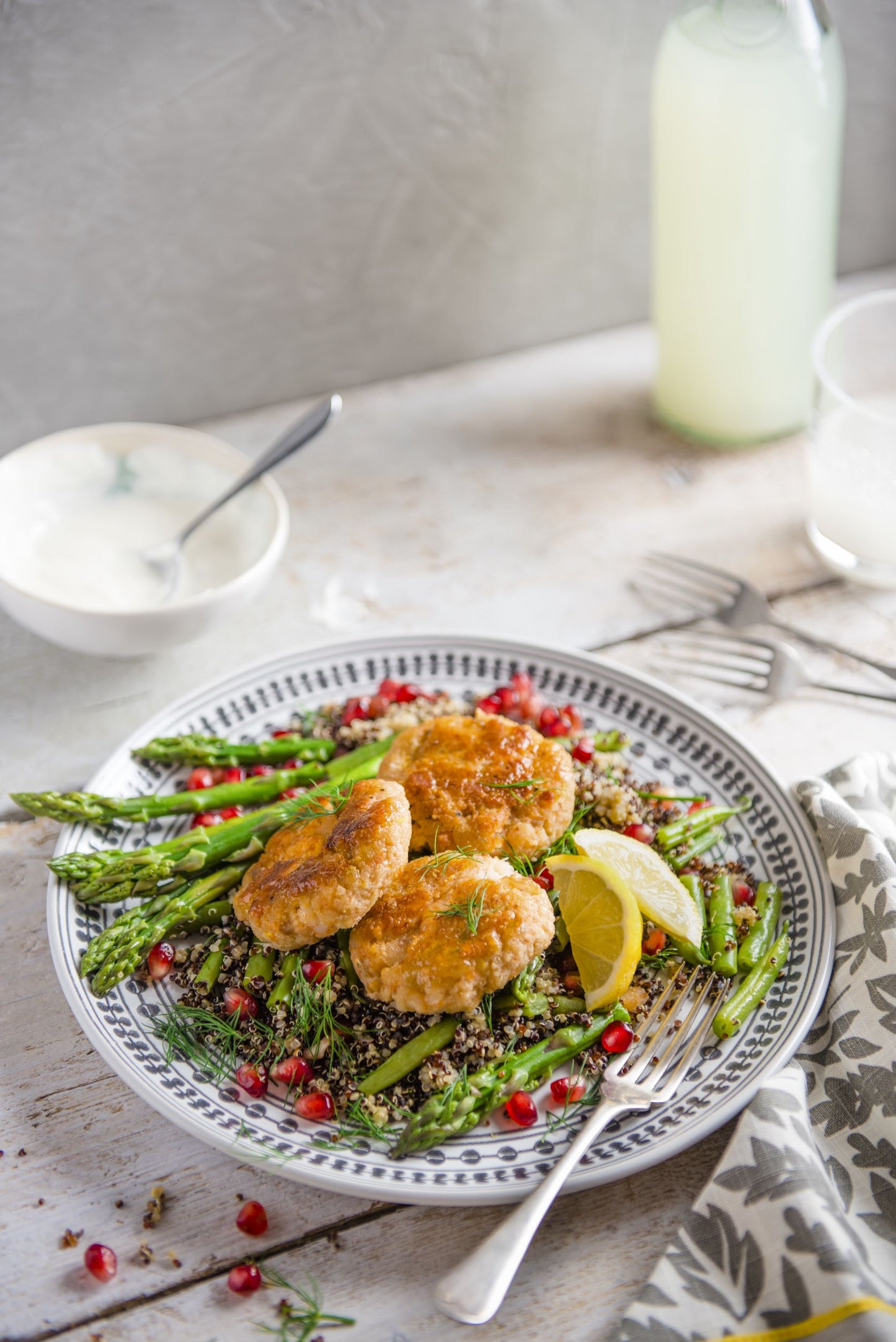 Ingredients
225g salmon fillet (skinned)
150g large prawns (peeled)
1 egg
2 tbsp. fresh chopped dill
100g breadcrumbs
Grated rind of 1lemon
Salt and pepper to taste
Cooked quinoa
Asparagus
Summer beans
15g butter
2 garlic cloves


Method

Place salmon and prawns in a food processor with metal blade attachment and whizz quickly until roughly chopped. Add an egg, dill, breadcrumbs, lemon zest and salt and pepper and mix all together. Divide the mix into 8 individual portions and for the fish cakes patties.

Cook in a frying pan on a medium heat with a tablespoon of olive oil, for about 4 minutes on each side.

Meanwhile melt the butter on allow heat and add chopped garlic, cook for a couple of minutes. Mix the garlic butter with cooked quinoa.

Serve with asparagus, summer beans and lemon wedges.



Vegans can enjoy this recipe too, if you swap the fish for fishless filets from Gardein for example. They mimic the taste and texture of real fish.