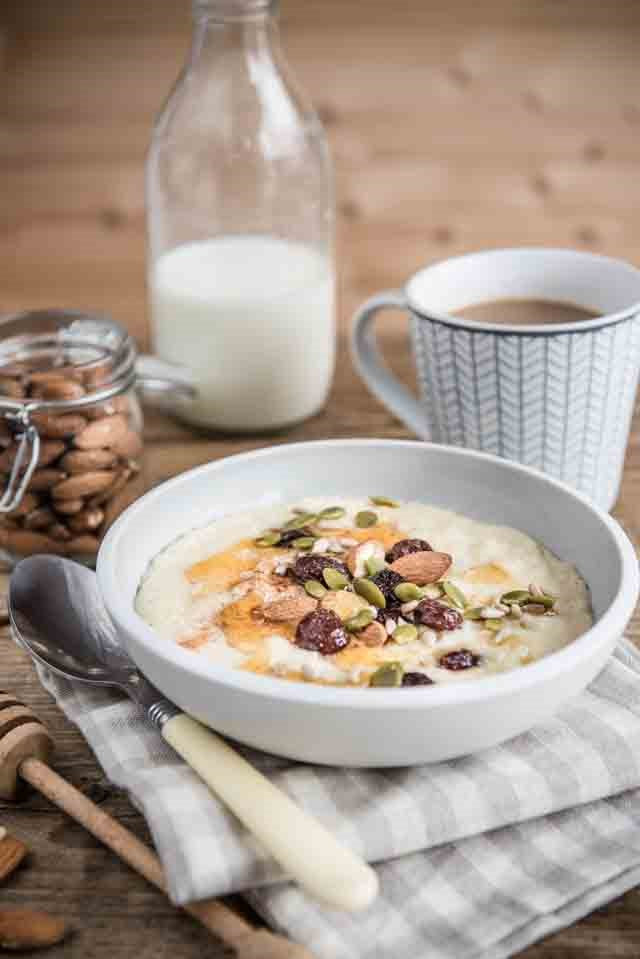 Ingredients:
172g of Quinola Quinoa Flakes
240ml of milk (or almond milk)
2 tbsp of sugar
1/4 tsp cinnamon
1/2 tsp vanilla extract
1/4 cup kernels and raisins
Instructions:

Place Quinola Flakes and milk over a medium heat.
Let them cook for about 5 to 6 minutes, until soft.
Stir in sugar, cinnamon and vanilla.
Top with kernels and raisins.