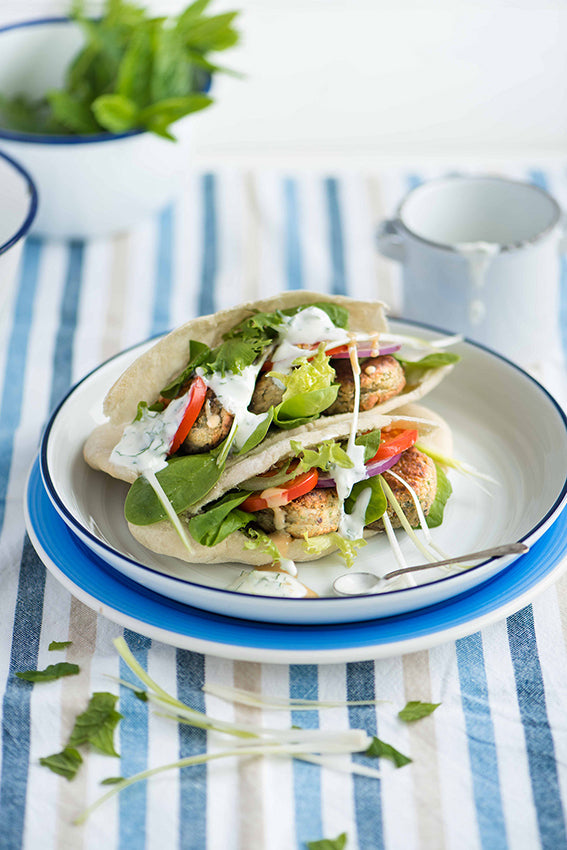 Ingredients
2 Cloves Garlic
1 Small Red Onion
1 handful of fresh Parsley
1 Cup of cooked Quinola or 1 cup of the Express
1 Egg
1 Teaspoon coriander


Method
Finely chop the garlic, parsley and onion, then add all of the ingredients and mix together thoroughly.

Make small balls with the mixture and place on a baking tray.

Pop the tray in a preheated oven at 150 degrees and bake for 25 minutes or until golden.

Serve warm in pittas with salad, hummus and tahini.