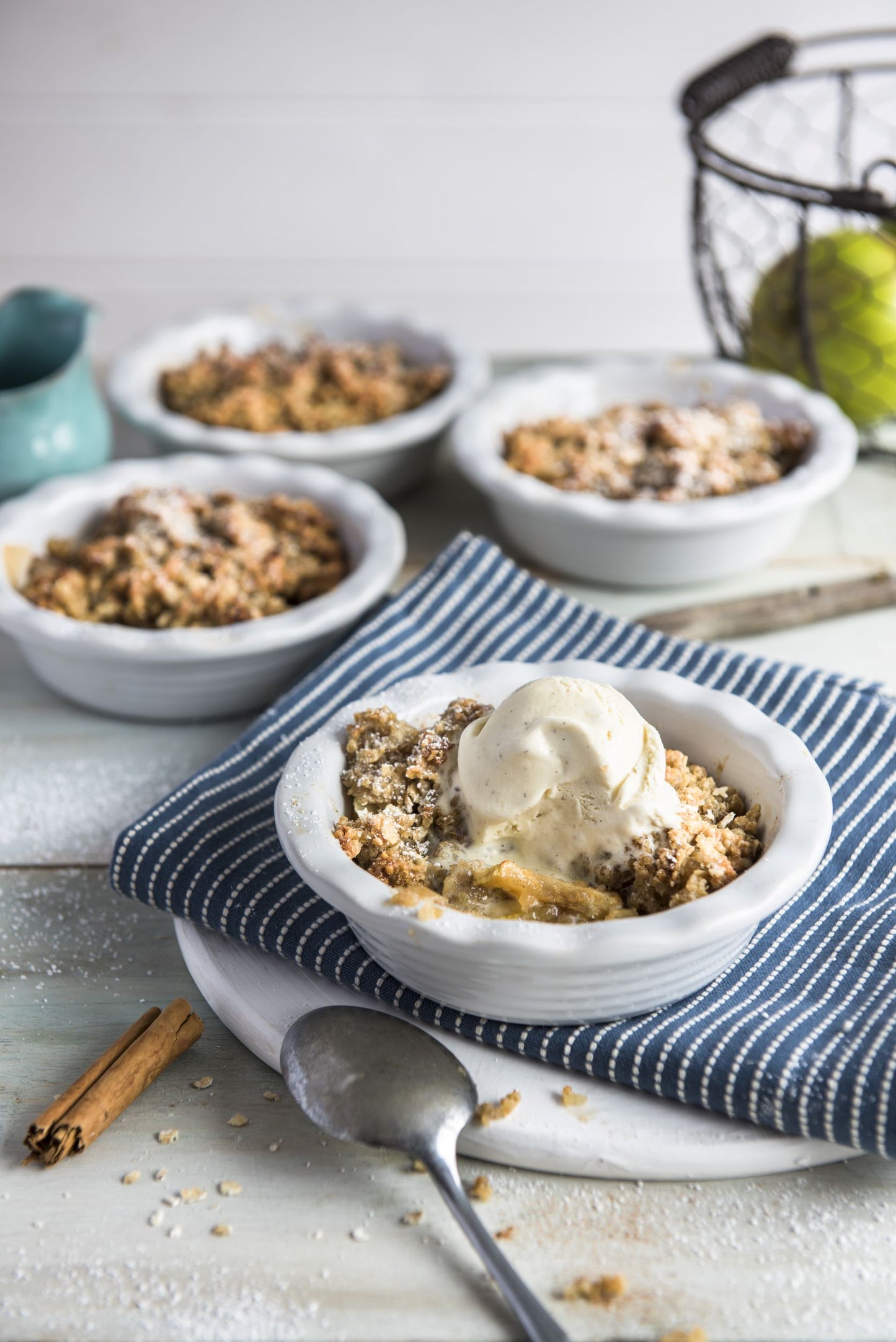 Ingredients
5 peeled thinly sliced apples

100g sugar

1 ½ tbsp lemon juice

350g of Quinola Flakes

180g of cooked Quinola Pearl grains

100ml mapple syrup

80g Quinola Flour

2 tsps cinnamon

Vanilla ice cream
PREPARATION
Preheat the oven to 180 ºC. Grease ramekins or ovenproof cups.


METHOD
Sprinkle apples with sugar and lemon.

In a mixing bowl, stir in Quinola Flakes, Quinola grains, and maple syrup.

Add Quinoa Flour and cinnamon and stir again until you get a paste like texture.

Put apples on the ramekins and cover them with Quinola mixture.

Bake for approximately 40 minutes until mixture turns brown.

Serve topped with vanilla ice cream and maple syrup.