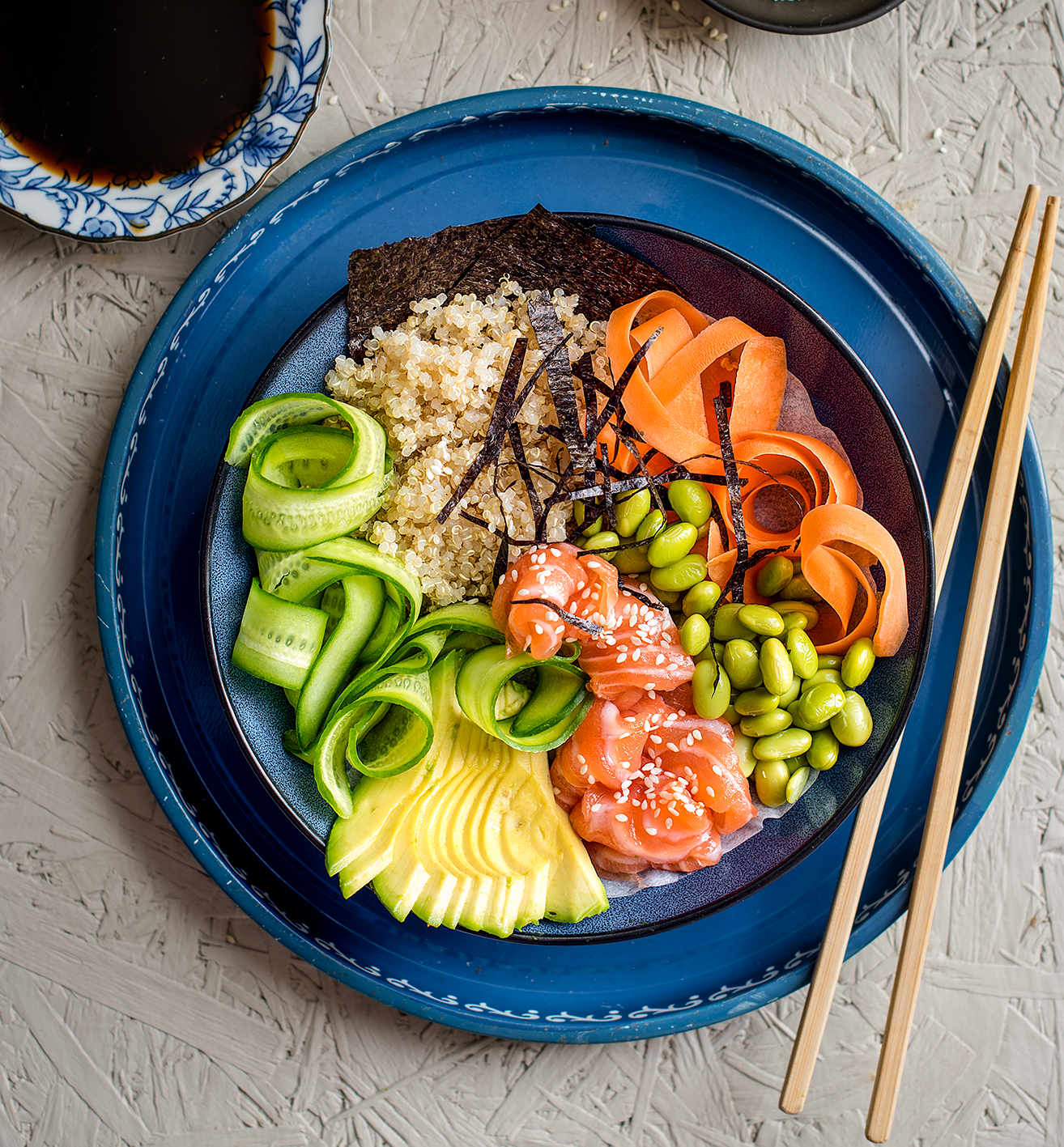 Ingredients
Soy Sauce
Lemon Juice
Sesame Oil
1 Pack of Quinola Express Quinoa (whatever flavour you're feeling) OR 250g of cooked white Quinola Quinoa
Salmon
Avocado cut into slices
Cucumber cut into strips
Carrots cut into strips
Cooked Edamame Beans
Seaweed
Chopped Coriander
Sesame seeds


Method

Mix the soy sauce, lemon juice and sesame oil in a bowl, and put it to one side.

Open 1 pack of Quinola Express Quinoa and pour it into two bowls (no need to heat it).

Slice the salmon and avocado, and cut the cucumber and carrots into strips. Place them into the bowl along with the edamame beans.

Now pour the dressing over the bowls and top with chopped cilantro, sesame seeds and seaweed. Delish!