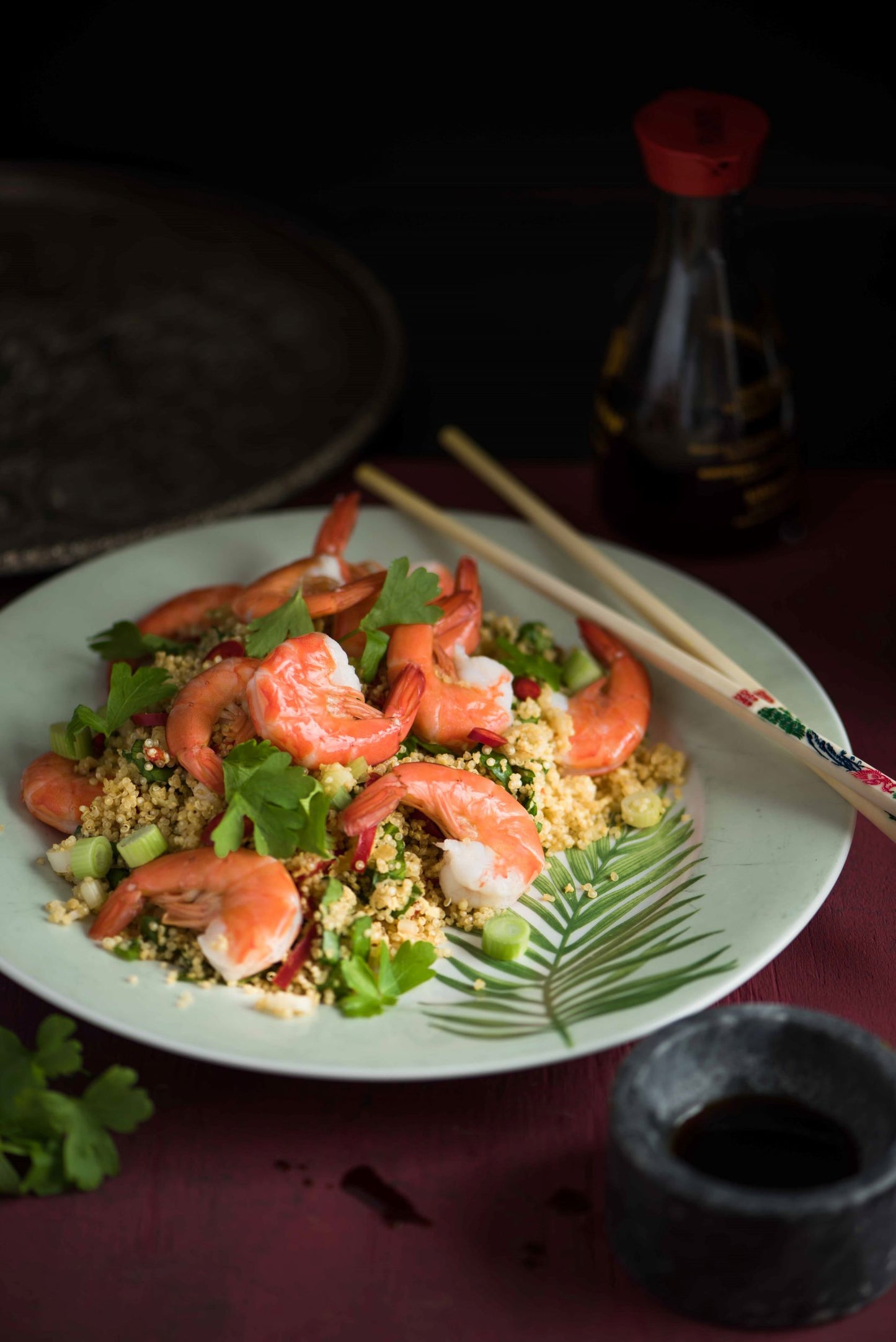 Ingredients
200g of Black, red and pearl Quinola
1 Stock cube or 1 teaspoon of Bullion
2 Eggs
1 pack of cooked prawns
Spring onions
Small bunch of coriander, chopped
2 small chillies, finely chopped
1 clove of garlic
1 pepper, finely shopped
Black pepper and a pinch of sea salt


Method
Bring the Quinola to the boil on the hob with the stock for 14 minutes.

Chop the garlic, spring onions, pepper and chillies, then fry on a low heat with a drizzle of oil until slightly softened.

Add the cooked Quinola to the frying pan along with 2 beaten eggs and continue to stir whilst the egg cooks through for about 5 minutes.

When cooked, add the prawns for a final minute to warm through and then serve with fresh coriander and a pinch of salt.