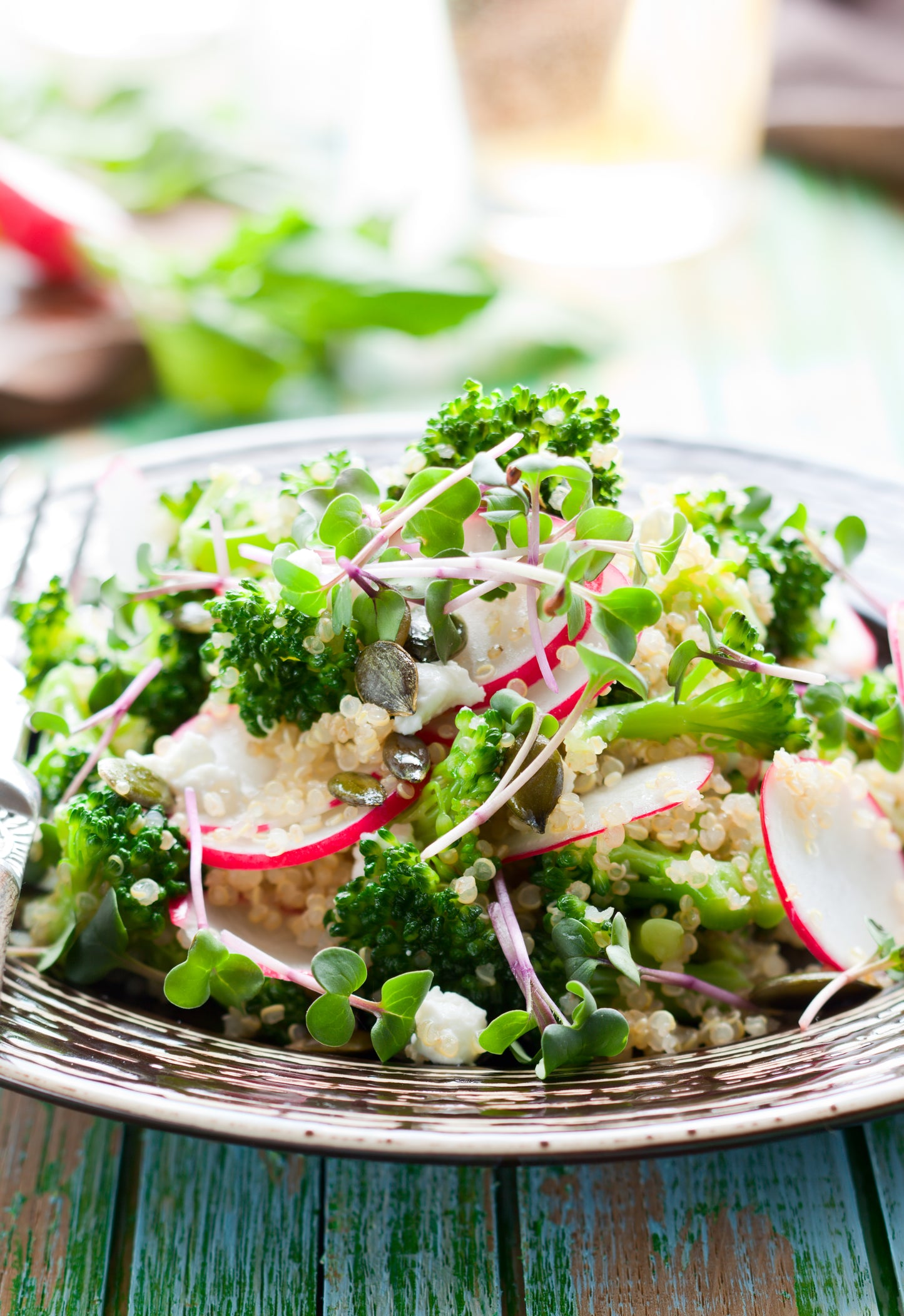 Ingredients
200g Quinola white Quinoa
4 Cups of vegetable stock
1 Broccoli Head –Chopped
5 radishes thinly sliced
200g Feta
half a cup of olive oil
1 freshly squeezed lemon
salt and pepper


Method

Pan fry broccoli heads until just starting to char – put aside.

Meanwhile, simmer Quinoa in vegetable stock for about 15 minutes until it fluffs up.

Make the dressing with olive oil, lemon juice and garlic and give a good stir.

When Quinoa is cooked, add broccoli, sliced radishes, crumbled Feta and drizzle with dressing – serve up!