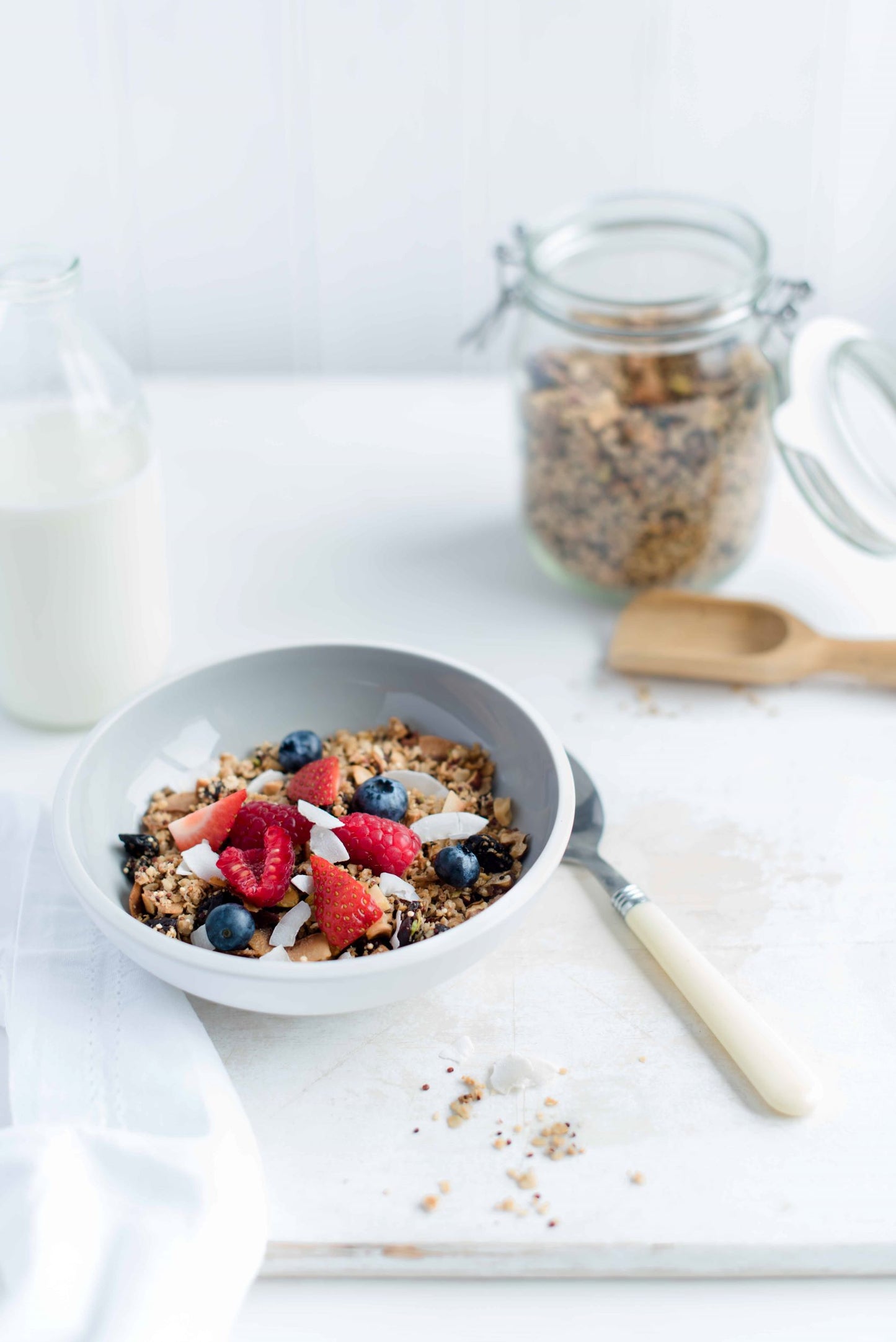 Ingredients
2 tbsp maple syrup
3 tbsp solid coconut oil
Pecans, walnuts, cashews and pistachios – and any other nuts you fancy throwing in!
1 teaspoon ground cinnamon
Mixed spice
½ teaspoon of nutmeg
Pinch of salt
1 teaspoon pure vanilla extract
1 cup of oats
1/2 cup uncooked pearl Quinola
1/4 cup coconut flakes
Handful of dried cherries
Method
Chop the nuts and the cherries. Mix together the coconut oil and maple until the oil becomes liquefied.

In a large bowl add in the oats, chopped nuts, uncooked Quinola, nutmeg, salt, vanilla extract, coconut flakes, cinnamon and mixed spice. Mix together, then pour over the maple syrup and coconut oil. Mix all together thoroughly then place on a shallow baking tray and spread out evenly.

Place the tray in a preheated oven at 25 degrees for about 25 minutes, turning regularly until golden.

Take the granola from the oven and add the chopped dried cherries and any other dried fruit you wish. Store in an airtight container.