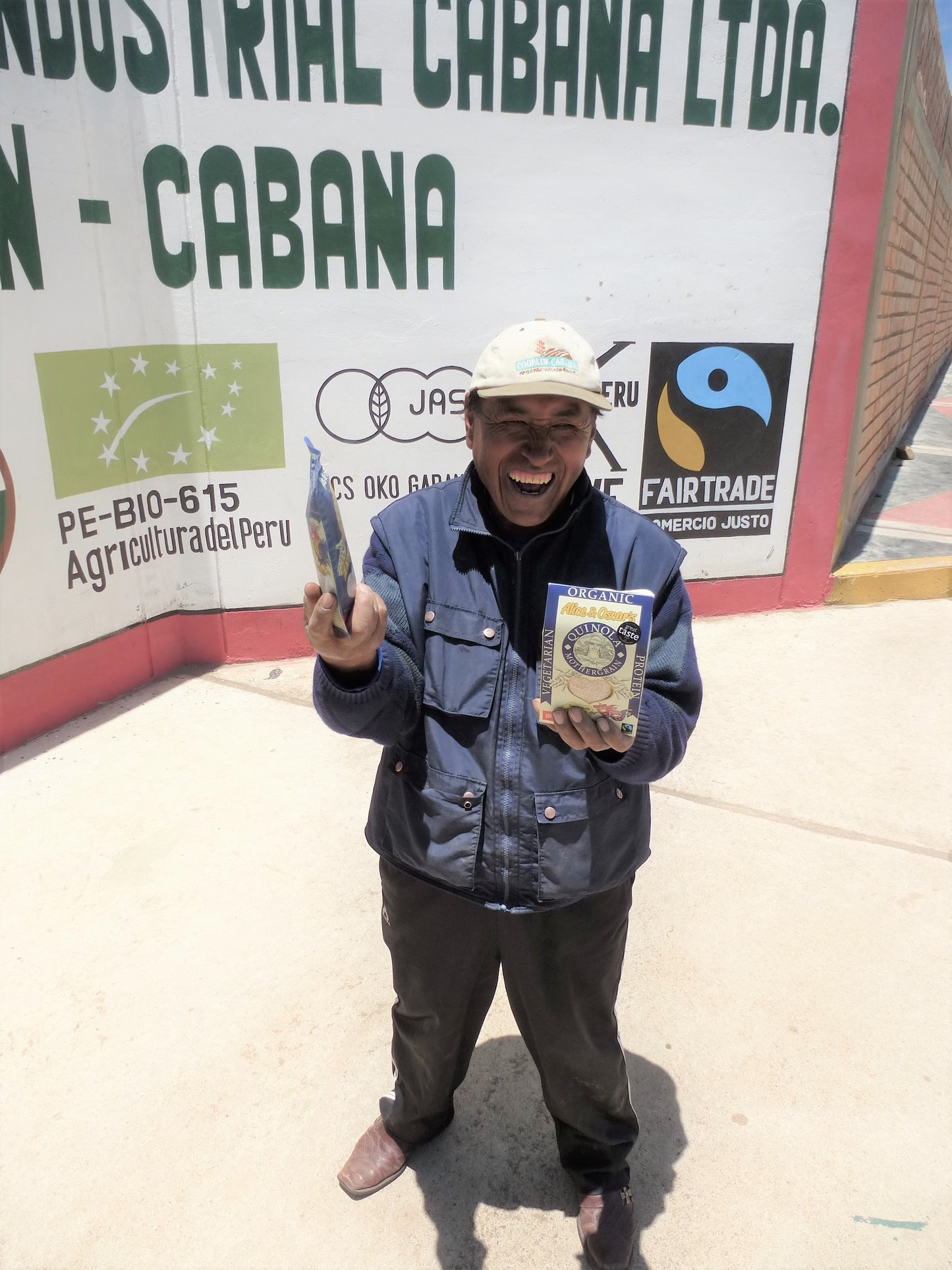 Meet Cristobal. 
Photo taken in front of processing facility, holding one of our vintage product designs! 
Has been part of coop since its beginnings over 10 years ago. Grows 4 varieties of quinoa and has been having trouble with larvae on his potato crop, which the organic fumigation is struggling to keep under control- but will never resort to chemicals 
Is a bit worried by climate change,but has diversified his fields so that quite far away from each other- the biggest nightmare of any quinoa grower here is a hail storm that can destroy half a quinoa crop.  But they tend to be very localized, so a field a couple of miles away can remain untouched whilst the other is nearly destroyed.