Working with adults with disabilities
We're proud to work with adults with disabilities in our quinoa packing facility.
How we support people with disabilities in our workforce
We work with a work assistance establishment (ESAT) in France whose objective is to help adults with disabilities in the workforce.
ESAT welcomes people whose work capacities do not allow them to work in an ordinary job. The work offered is always adapted according to the abilities of the person. We work with 19 people at the ESAT in Le Havre, France who pack our quinoa grains and flakes.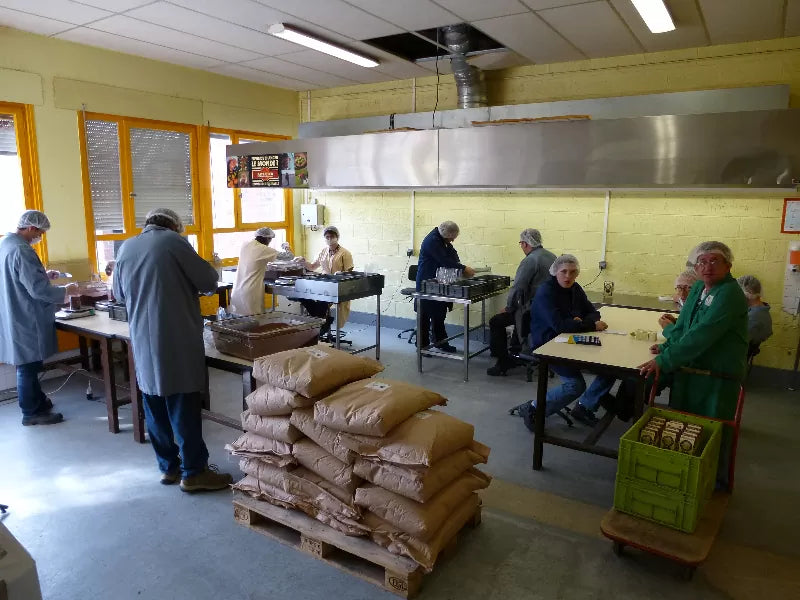 Our workers helping pack our quinoa grains and quinoa flakes in a factory in Le Havre, France. Pictured is an insiders look into their production line set up.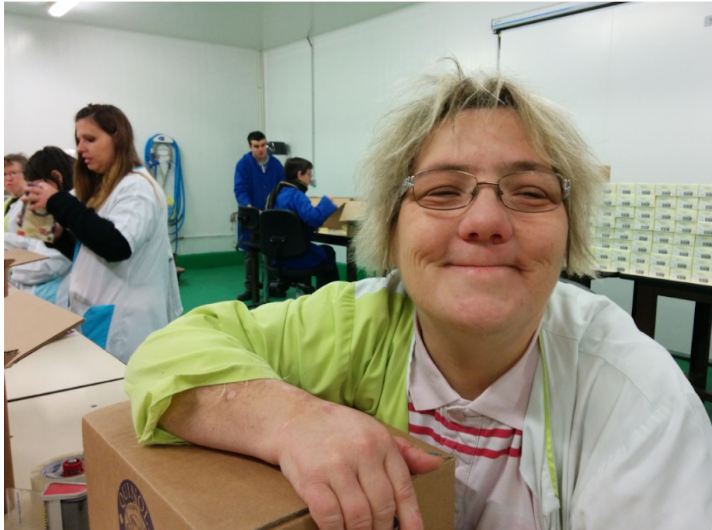 Patricia is one of the many superstars who make up the Quinola ESAT family. Patricia helps to pack all of our quinoa grains and flakes in secure cardboard boxes. Her favourite dish is filet of herring and her favourite part of the day is coming to work (we promise we didn't bribe her to say this!)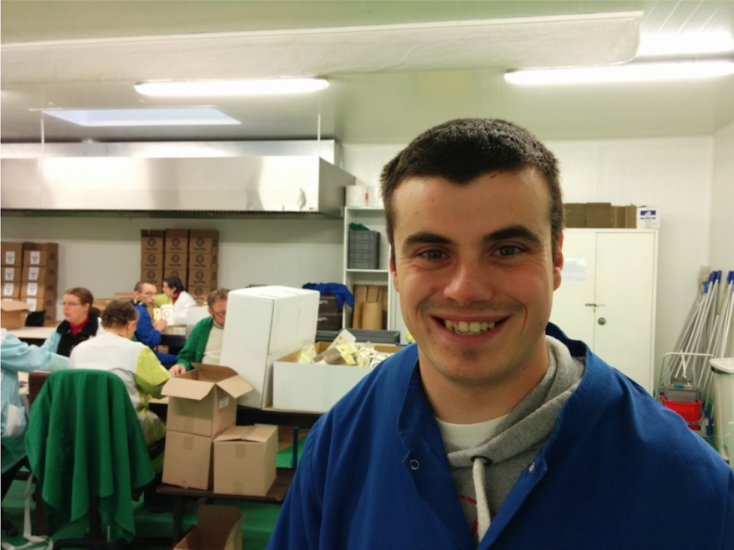 Kevin helps to pack up our quinoa and ensure they have the correct labelling stickers on. His favourite dish is Paella and he absolutely loves playing football - a football fanatic some might say.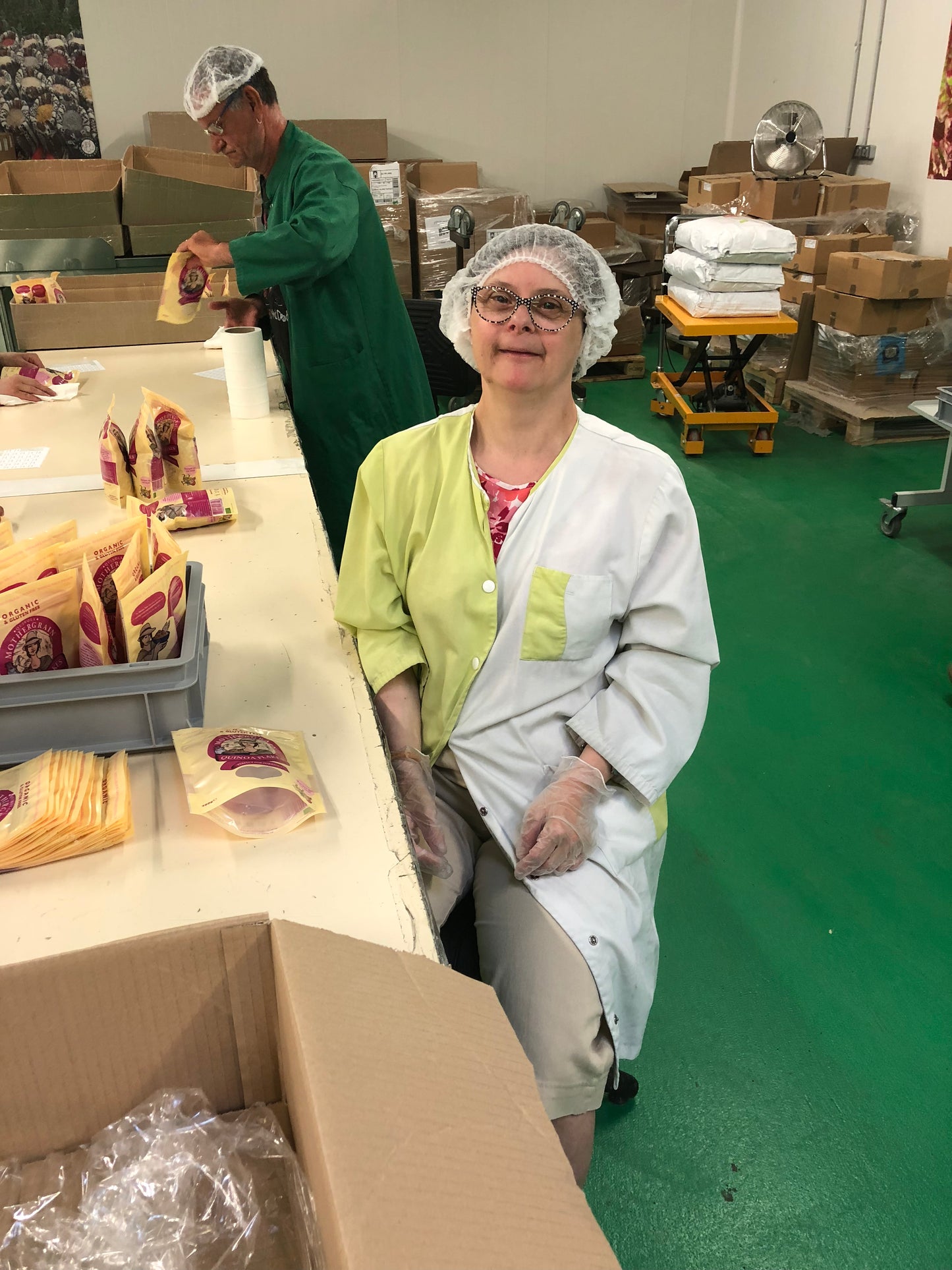 Line is an original spelling of the UK Lynne - so make sure you get her name right! She helps to pack our quinoa flakes and ensures the award stickers (like the Great Taste Awards) are stuck on. Her favourite dish is Cordon Bleu escalope and pasta. She loves to dance and her favourite music is disco!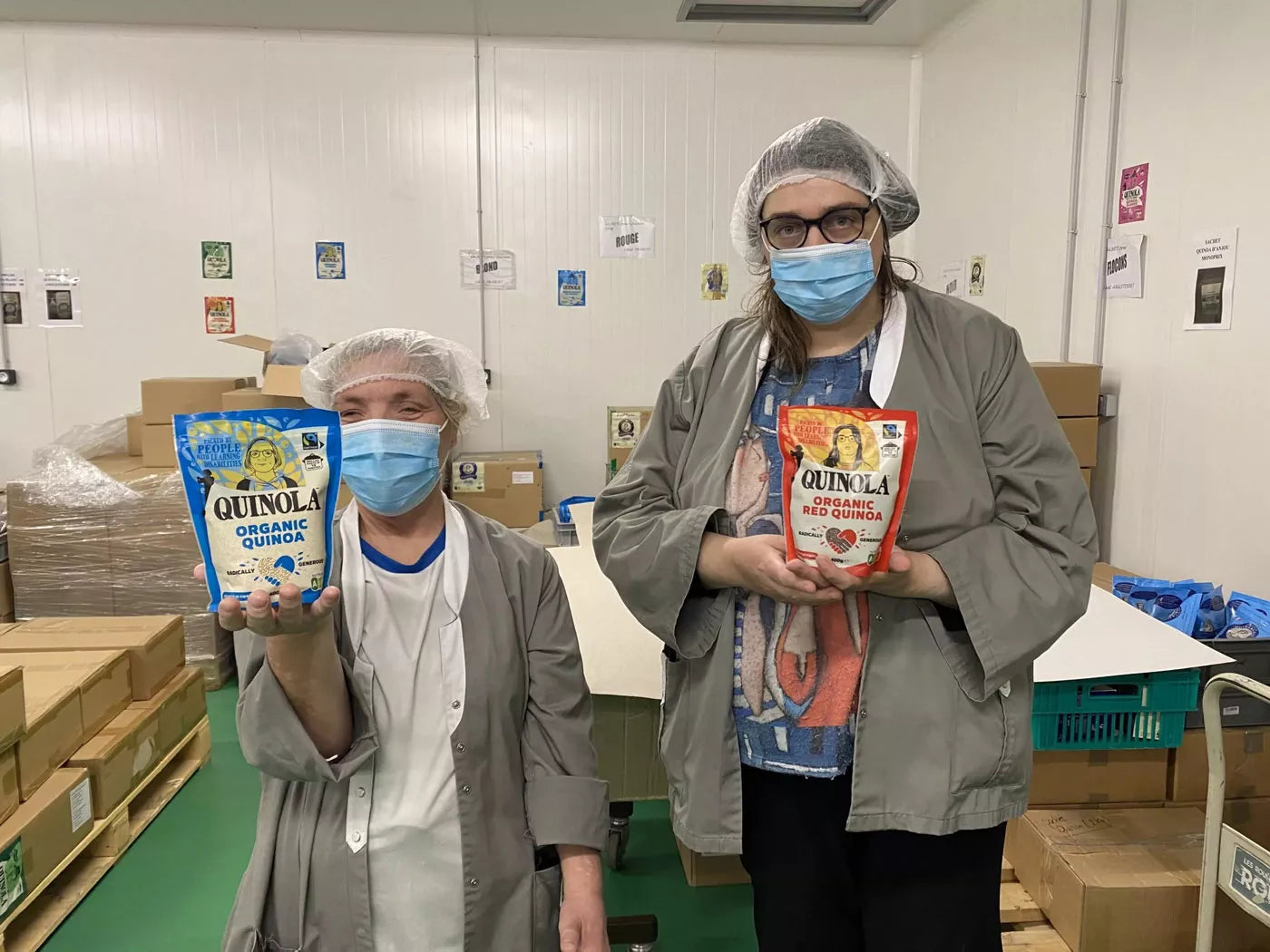 Providing stability for our workers
We are very proud of the work we do with the ESAT. It's important to us that the most vulnerable people in society get the chance to work, be part of a community, and receive equal opportunities. Not only is your purchase of Quinola's quinoa benefiting your health and taste buds, it's also ensuring that our workers have a secure routine and stability.